Financial Technology is used to depict new tech that seeks to upgrade and automate the use and delivery of financial services. ​​​At its core, fintech is promoted to help consumers, business owners and companies to better manage their processes, financial operations, and lives by utilizing algorithms and specialized software that are used on computers and, increasingly, smartphones.
Fintech now incorporates different industries and sectors such as fundraising, retail banking, education and nonprofit, and investment management to name a few.
Payment wallets, Digital banks, Internet banking, UPI applications, and fintech is considered as a potentially transformational force in the Indian market. Altogether, fintech companies in India work on the crossroads of finance and technology, assisting to bring productivities in the ongoing process and also streamlining the dispersion chain of digital payments and transactions. It has not just upgraded the completion rate of payments but has also cooperated to revolutionize e-commerce, online services, hyperlocal delivery, online services, and more.
Below is a list of 10 Most Renowned fintech companies In India:
PhonePe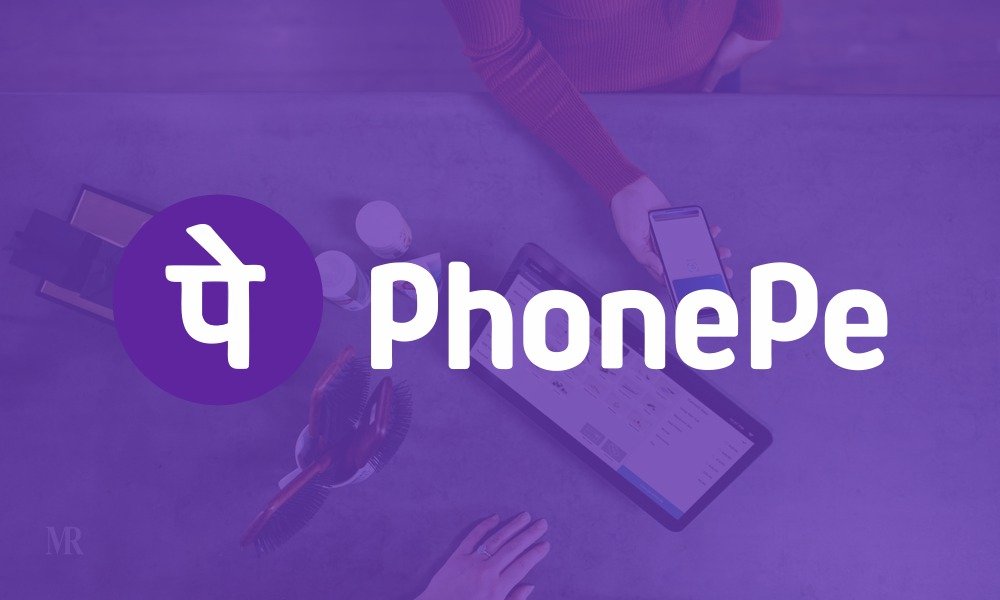 Established in 2015, PhonePe is a financial technology (fintech) company headquartered in Bengaluru. It provides a UPI-based payment application as well as assistance for billing, e-commerce, recharges, and similar online services. One of the key investors in the fintech company is Flipkart. According to the UPI data issued for August 2019, PhonePe was declared as the leading application for UPI payments in India. It is trusted as a secure payment option at more than 10 million online and offline trade outlets in 400 cities including travel, groceries, movie tickets, medicines, food etc.
PhonePe grants just one application to facilitate customers to receive or send money, make DTH or Mobile recharges, settling utility bills from credit card to insurance premiums. The customer just requires to link their bank account to the PhonePe application and can start making payments over the unified payments interface platform.
Policy Bazaar
 Founded by Yashish Dahiya and Alok Bansal, PolicyBazaar is an insurance aggregator launched in 2008 with the target to provide transparent and authentic information related to insurance to its consumers. A platform where customers can not just understand the tools best suitable for insurance but also a platform where they can compare products and pick the most feasible option. Policybazaar has converted from just a policy premium comparison website to an insurance selling service. It claims to handle approximately 25% of the country's life insurance and over 7% of India's retail health insurance.
Dedication and security are two major pillars of the company. It is one of the fintech companies in India claiming a 100% Year-Over-Year growth since its initiation, helping more than 100 million customers. Some of its  key investors include Premji Invest, Wellington Management, Inventus Capital Partners, and Tiger Global Management.
Ezetap
Ezetap founded in 2011, headquartered in Bangalore is a digital payments company and mPoS maker. The company manufactures the Ezetap device, a light-weight portable card reader that can be easily plugged into any smart device controlled by a retailer. The Ezetap device allows everyone to accept card payments from cab drivers to shopkeepers, grocers, and delivery executives as well. Ezetap's also provides an equal monthly instalments resolution that is a hassle-free option through which businesses can freely grant their consumers a choice to convert a sale into EMI. With this solution, merchants can also upsell commodities and thereby broaden sales.  EzeSmart is another device introduced by the company in 2018.
Paytm
Established in 2010 with an initial investment of $2 Million by the founder Vijay Sharma with its headquarters in Delhi-NCR, Paytm is a digital wallet company and the only company amongst fintech companies in India producing two decacorn. Originally, Paytm was initiated as a recharge platform, alongside a wallet service for making payments. Since then it has forayed into different sectors including payments bank, payment gateway, investments, and much more. Paytm launched two fresh wealth management commodities known as Gold Gifting to facilitate long-term savings and Paytm Gold Savings Plan.
Demonetisation in November 2016 was Paytm's turning point, with its user base growing from 125 Million users to 185 Million in 3 months. Since then, it is continuously growing, striking the 300 Million mark in 2018. The company has also entered into e-commerce with Paytm Mall and has introduced an investment and trading platform known as Paytm Money.
Paytm Money
Paytm's founder Vijay Sharma and Former Freecharge executive Pravin Jadhav collaborated to introduce Paytm Money in 2018 that presently offers plans of mutual funds investments, guaranteeing 1% higher returns. Paytm Money has its headquarters in Bengaluru. With the PFRDA approval, the company might soon permit NPS investments too on its platform. The company comes under the category of digital investment companies and some of its key investors are Alibaba, SAIF Partners, and Softbank.
MobiKwik
MobiKwik launched in 2009 by Upasana Takuis and Bipin Preet Singh is an issuer-independent digital financial services platform. MobiKwik has forayed into different divisions of the fintech ecosystem consisting of digital wallets, insurance, wealth management, etc. The key investors of MobiKwik are Net 1 UEPS Technologies Inc, Sequoia Capital India, GMO Payment Gateway. Amongst the fintech companies in India, MobiKwik has been one of the first to hand out a loan amount in not more than 90 seconds.
In July 2015 MobiKwik partnered with Uber, which facilitated Uber, its users and drivers to take advantage of MobiKwik to process credit as well as debit card payments. Later in February 2020, MobiKwik collaborated with Google for its mobile recharge search feature introduced for Indian users which permits users to recharge with Google search.
Billdesk
The founder Ajay Kaushal visualized Billdesk with the concept of easing bill payments. From obtaining bills to recalling when to pay them, and helping to sort them, the whole practice is made smooth by Billdesk as a well-known gateway firm. The gateway firm is secured with the help of Secure Sockets Layer encryption. This assures that all your account numbers and personal details are never released unencrypted over the Internet. All the exchanged information between you and BillDesk over the Internet is encrypted.
Additionally, there is support for paying the bill with just one click anywhere from the Billdesk platform. Billdesk was launched in 2000 headquartered in Mumbai. State Bank of India, Clearstone Venture Partners, Visa are some of its key investors.
LoanTap
LoanTap headquartered in Pune is an online platform launched in 2016 by Satyam Kumar and Vikas Kumar that offers personalized loan products to millennials. LoanTap hands over fast and flexible loans on consumer-friendly norms to businessmen and salaried professionals. Lending has appeared as a new favourite for the investors. Not just that it is the fastest-growing division in fintech, but it also considered for close to half of the equity deals in the sector in the past year.
LoanTap cooperates with customers to select, analyze and personalize loans from a collection of offerings incorporating personal loans, overdraft facility for individuals, EMI options for loan payments, credit card takeover loans, advance salary, and rental security deposit.
Capital Float
Capital Float, one of the fintech companies in India, headquartered in Bangalore has a goal to bridge the ongoing credit gap for Small to Medium Enterprise with flexible credit commodities. Capital Float provides flexible, short-term loans for purchasing inventory for new orders or to broaden cash cycles. Borrowers can apply for a loan online in a few minutes, select appropriate repayment terms, and get funds in their bank accounts in a maximum of 3 days. The company was launched in 2013 by the founders Gaurav Hinduja and Sashank Rishyasringa and has key investors including Amazon India, Sequoia Capital, and Ribbit Capital. Capital Float pursues a hybrid lending model practiced by more and more digital organizations across developing markets. It administers finance itself and through other financial partners as well, from high net worth bodies, banks to corporate investors like mutual funds.
ETMoney
ETMONEY is amongst one of the largest fintech companies in India for financial services, untangling the financial excursion of new-age Indians. It was established by Mukesh Kalra in 2015 headquartered in Gurgaon. Consumers usually use ETMONEY to take prompt loans at low-cost, to invest in No commission Direct mutual funds that too for free and shield their families with exclusive Insurance solutions. The company has raised 7Million consumers from not less than 1300 Indian cities and is currently driving more than $500Million of non-payment yearlong transaction volume.
Content Writer
Also read :
Great E-Commerce Quotes from Industry Experts
5G Technology: A Terrifying Potential to Re-shape the World