While being the face and brains of a company advocating for social justice, Laurene Powell Jobs is regarded as the wealthiest woman in the technology industry. After Steve Jobs's death, Powell inherited his fortune—mostly his shares in Disney and Apple. Powell is a powerhouse on her own. She owns and runs several ventures and is a well-known name in the tech industry. However, since much is not known about her, she continues to be one of the highly searched topics on the internet. In this blog, we will discuss some unfamiliar Laurene Powell Jobs facts that are least heard of.
The Fascinating American Billionaire
Laurene Powell Jobs is an American billionaire, businesswoman and executive. She is the widow of the co-founder and former CEO of Apple Inc., Steve Jobs. At the age of 58, Laurene stands as the wealthiest woman in the tech space and owns a staggering fortune of about $21.7 billion. Moreover, she backed Joe Biden, currently owns a sprawling home in San Fransisco, spends holidays on a superyacht, and many more. Let us learn some fascinating 'Laurene Powell Jobs facts' that provide a glimpse of her life.
Laurene Powell Jobs Facts: Early Life and Career
1. Laurene Powell Jobs lost her father to a plane crash when she was just 3 years old.
Born on 6 November 1963, Laurene Powell Jobs was born and brought up in West Milford, New Jersey. In 1969, when Laurene was about 3 years old, her father met with a plane collision and passed away. Her mother opted for a remarriage later after his death.
Laurene double majored with a BA degree in Political Science from the University of Pennsylvania School of Arts and Sciences and a B.S. degree in economics from the Wharton School of the University of Pennsylvania in 1985.
2. She started her career as a trading strategist for Goldman Sachs.
After graduating from the University of Pennsylvania, in 1985, Laurene spent three years working on Wall Street as a fixed-income strategist for Goldman Sachs. She also worked for another company named Merrill Lynch Asset Management. Further, in 1991, Laurene earned her MBA degree from the Stanford Graduate School of Business.
3. Laurene met Jobs during her MBA at Stanford and they married each other after two years of dating.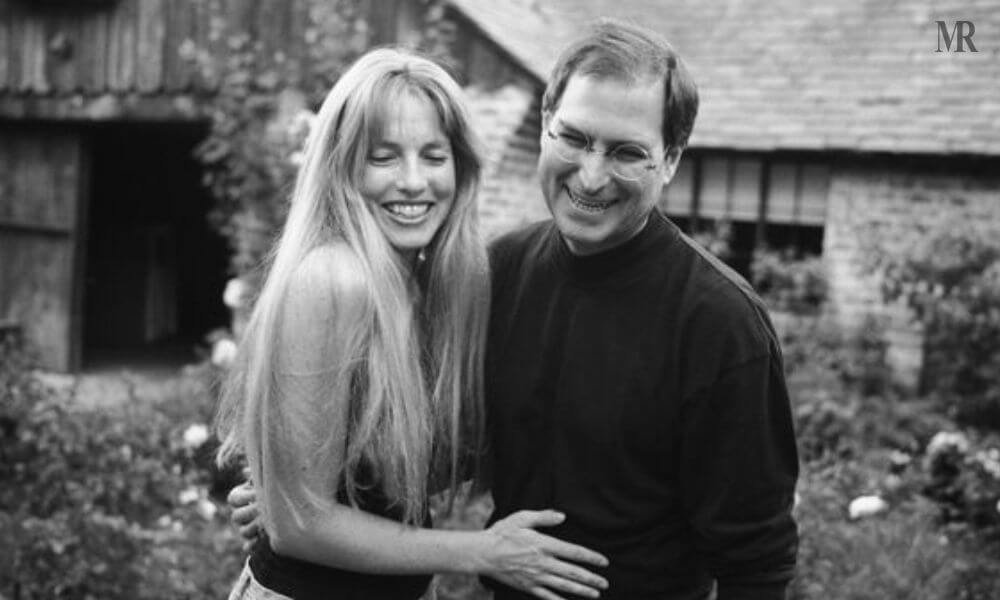 Laurene met Steve Jobs while she was an MBA student at Standford. In 1989, while attending a "View From the Top" lecture at the university, Powell snuck to the front of the lecture and initiated a conversation with Steve, who was sitting next to her. Later, Steve got up and introduced himself as the guest lecturer. That very day, he skipped an important business dinner to take Powell out on their first date.
4. A Zen Buddhist Monk presided over the couple's wedding ceremony in 1991.
In 1991, the couple married each other (after two years of dating). Kobun Chino Otogaw, a Zen Buddhist monk, presided over the wedding ceremony, which took place at the Ahwahnee Hotel in Yosemite National Park. The couple later had a son, Reed, who was born in September 1991, followed by two daughters, Erin in 1995 and Eve in 1998.
5. Not just a billionaire, Laurene is also the richest woman in the technology industry.
In 2011, Steve Jobs passed away due to complications from a relapse of his previously treated islet-cell neuroendocrine pancreatic cancer. After her husband's death, Laurene inherited Steve's fortune, including $5.5 million shares of Apple stock and a 7.3% stake in Walt Disney. With the staggering inheritance, she became the 3rd richest woman in the US and the 5th richest woman in the world.
After Steve's death, Laurene beneficially owned $64.3 million shares of Disney till 2016. She was the company's largest single shareholder and reduced her shares by half in early 2017.
However, the inheritance is not how Laurene built her fortune. In the past, she has founded a few companies. Let us learn some interesting 'Laurene Powell Jobs Facts' that best describe how Steve Jobs was not the only innovator in the Jobs family.
Laurene Powell Jobs Facts: Beginning of Business Career
6. Laurene has co-founded two companies during the '90s.
During the '90s, Laurene co-founded Terravera, a natural-food company that focused on developing organic raw materials like grains and oilseeds, and in 1997, she co-founded another company called College Track with Carlos Watson. College Track continues to exist to date and helps students with low-income prepare for college through tutoring and mentoring.
7. She founded Emerson Collective in 2004 and the company acquired majority ownership of 'The Atlantic' in 2017.
In 2004, Laurene founded the Emerson Collective (named after Ralph Waldo Emerson). The private organization, based in Palo Alto, California, promotes social justice and the environment. It also advocates for immigration reform and policies concerning education. It also uses grants and investments to advance modern-day education through the use of technology.
In 2017, Laurene's Emerson Collective acquired a majority stake in 'The Atlantic' magazine. The company purchased the majority stake from Atlantic Media's David G. Bradley. Currently, the outlets owned by Emerson Collective include The Atlantic magazine and its digital properties, including its standout events line, AtlanticLIVE as well as its consulting division, Atlantic 57.
Laurene Powell Jobs Facts: Admirable Business Mind
Laurene's ventures have gained massive success since their launching. Her business personality is admirable and her choice of business methodologies is highly appreciated in the industrial space.
8. Laurene backed out of a business partnership with Leon Wieseltier due to past misconduct at work.
In the past, Laurene and Emerson Collective had planned a partnership with writer Leon Wieseltier to create a new magazine called Idea. However, in 2017, she ended the business partnership after learning of Leon's past inappropriate work conduct.
Besides being laurelled business personnel, Laurene is a stern social activist. Her primary goals, education reform and environmental conservation, are reflected in her business tactics.
9. Laurene launched a $50 million project to value her interest in education reform.
In addition to Emerson Collective and College Track, Laurene launched a $50 million project called 'XQ: The Super School Project' to create high schools with a new approach to education. Currently, she is the chairwoman of the board of directors for XQ.
10. Her interest in Sports, as well as Environmental activities, lives a long way.
Laurene's athleticism and love for sports is reflected in her business tactics as well. In 2017, she purchased about 20% of Monumental Sports & Entertainment, which owns the Washington Wizards, the Washington Capitals, the WNBA Mystics, and the Capital One Arena.
Besides education and sports, environmental conservation is Laurene's major philosophy. She is a board member of organizations such as Conservation International and the Council on Foreign Relations. She is also a founding member of the Climate Leadership Council alongside Michael Bloomberg and Ray Dalio.
Also Read: 5 Smart Ways to Promote Your Business on Social Media