Did you know! Pablo Picasso's first word was 'prize which means 'pencil' in Spanish. He had completed his first painting, 'Le Picador' at the age of nine. He could not concentrate in school and was frequently thrown into detention cells where he passed the time by sketching incessantly.
The relentless efforts and talents of these masterminds have endured through the ages, and continue to do so in our age. Millions of people flock to museums to witness their incredible works of art.
While leaving those deft brushstrokes on the canvas, a 16th-century painter would never have thought that people would give up millions to get his work. Every blotch of color added and every line drawn would arrest thousands of eyes at numerous auctions.
To know about some invaluable masterpieces that have been claimed by the wealthiest hotshots at the drop of a gavel, just read on.
'Salvator Mundi' by Leonardo da Vinci (US$450.3Million)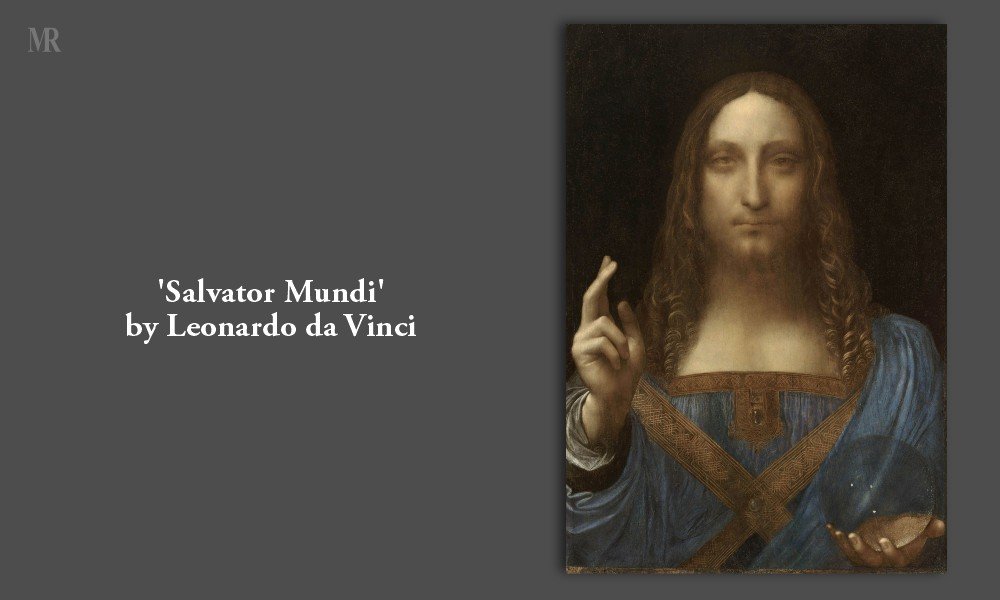 Painted by the Italian polymath circa 1490-1500, this is till date the world's most expensive painting. Sold at a colossal amount of 450.3 million dollars on 15th November at Christie's, it shattered past held records and made a jaw-dropping experience for the audience. The painting was taken away by the Crown Prince of Saudi Arabia, His Highness Sheikh Mohammed bin Salman Al Saud through his Minister of Culture. There was a controversy regarding the originality of the work, which had changed several hands over time. Before Russian billionaire Dmitry E. Rybolovlev sold it in the 2017 auction, a project had ensued to unravel the hidden mysteries of this masterpiece.
'Nafea Faa Ipopo' by Paul Gauguin (US$300 Million)
This is dated to the post-impressionist era in 1892. The French artist had spent a 'self-imposed exile' in Tahiti, French Polynesia, and was known to seek a "primitive" expression of spiritual and emotional elements in his work. The title of this work of art means "when will you marry", featuring two native women of Tahiti. Reportedly the royal family of Qatar bought this painting in 2014 for $300 million.
'No 6- Violet Green and Red' by Mark Rothko (US$186 Million)
One glance at this piece and your mind would be baffled. The title aptly describes the content of the painting, but do not get deceived by its looks. Painted in 1951 by Russian-American abstract expressionist Mark Rothko, it was purchased by Rybolovlev in 2014 from the Swiss dealer Yves Bouvier. Later Bouvier was entangled in a series of lawsuits filed against him for misrepresentation and overcharging of paintings. He had sold this painting to the Russian billionaire at half the price.
'Pendant Portraits of Maerten Soolmans and Oopjen Coppit' by Rembrandt van Rijn (US$180 Million)
As a wedding gift for the couple, Dutch painter Rembrandt produced this pair of paintings in 1634. They were also his first full-length portraits. Having belonged to the Rothschild family, they were finally purchased jointly by Rijksmuseum and the Louvre for US$180 Million. The two portraits are never separated, although the two museums keep shuffling them from time to time. They were opened to the public for the first time in 2016 and now ranks amongst the most expensive paintings.
'Les Femmes d'Alger (Version O)' by Pablo Picasso (US$179.4 Million)
Initially estimated to garner US$140 Million according to pre-auction speculations, it was awarded to a phone bidder with Brett Gorvy, Christie's international head of contemporary art in 2015. The Qatari royal family grabbed the masterpiece at $179 million which broke the record at the time. The painting is a bold work done in 1954-1955 by Picasso, depicting concubines in a harem intoxicated with marijuana and opium. According to Christie's, it is an echo of both Delacroix and Matisse and has references to Cubism.
'Three Studies of Lucian Freud' by Francis Bacon (US$142.4 Million)
This masterpiece was showcased at the post-war and contemporary auction held by Christie's in 2013. It sold for $142.4 million, the highest amount fetched at that time. It is a 1969 oil on canvas triptych produced by Irish born British painter Francis Bacon, as a tribute to the artist Lucian Freud. It outran the bidding race with Edvard Munch's "The Scream" which had sold for almost $120 million at Sotheby's the previous year.
'Twelve Landscape Screens' by Qi Baishi (US$140.8 Million)
The Chinese painter produced this work-the largest piece he ever created, in 1925 when he was 62. The Beijing Poly Auction sold it at $140.8 million in 2017, marking the first time a Chinese painting garnered over $100 million and also as one of the most expensive paintings. Having learned to paint on his own, Qi Baishi is known for his distinct style of calligraphy and brush painting. This work is famed to be one of his most expressive pieces.
'The Scream' by Edvard Munch (US$119.9 Million)
Initially named 'Der Schrei der Natur' or 'The Scream of Nature', this iconic painting was made by Norwegian Expressionist Edvard Munch in 1893. Fetching $119.9 million, it was the highest-selling piece in 2012. Known for representing unconventional topics for the period, Munch used elements ranging from love and loss to death and spirituality. This work has earned a name for itself and even has its own emoji.
'Meules' by Claude Monet (US$110.7 Million)
Overtaking Monet's previous auction record of $84.6 million for 'Nymphaes en Fleur', this work fetched $110.7 million at Sotheby's auction in 2019. It is part of the artist's 'Haystacks' series and was composed in 1890.
'Untitled' by Jean-Michel Basquiat (US$110.5 Million)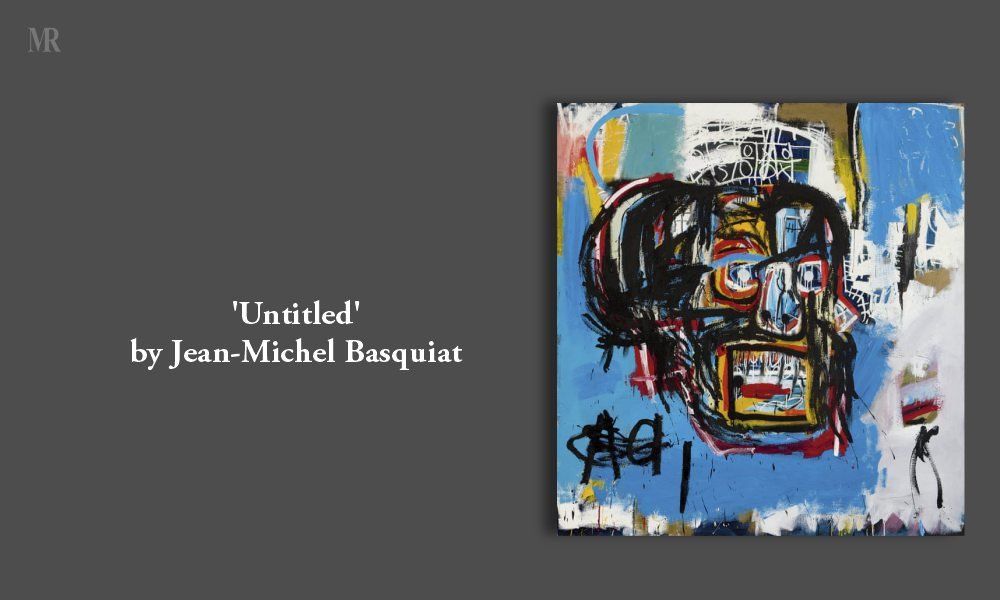 Purchased by Japanese billionaire Yusaku Maezawa in 2017, this is the most expensive American work of art ever sold. It had not been opened to the public for over 30 years, so the collector decided to loan it for display in many museums with the first stop being at Brooklyn Museum. Painted in 1982, it has a gruesome historical meaning, reflecting on black slavery in America.
'Nude, Green Leaves and Bust' by Pablo Picasso (US$ 106.5 Million)
Breaking the world record for any artwork at Sotheby's in 2010, this Impressionist piece was long held in a private Los Angeles collection. Picasso painted this as a part of his 1932 series of paintings depicting his mistress and muse Marie-Thérèse Walter.
'Silver Car Crash (Double Disaster)' by Andy Warhol (US$105.4 Million)
Sold at Sotheby's in 2013, it was the highest-selling piece by the artist. Warhol painted it in 1963 as a signed piece of his 'Death and Disasters' series. In contrast to the pop artist's well-known soup can paintings, this artwork makes use of silkscreen and spray paint to portray a gory car crash scene.
'Garçon à la pipe' by Pablo Picasso (US$104.2 Million)
A deviation from Picasso's signature style of art, this work was produced when he was 25. It fetched $104.2 million at Sotheby's in 2004, the most expensive piece sold at the time at this auction. This depiction of a Parisian boy was painted by a young Picasso who evidently explored Cubist principles in the work.
'Nurse' by Roy Lichtenstein (US$ 95.4 Million)
Painted in 1964, this artwork became the pop artist's most expensive piece at Christie's in 2015. Initially, it had been sold for $1.7 million at Sotheby's in 1995. Well-known for his bold paintings with comic book style themes, Lichtenstein created a premise for pop art through parody. This piece was painted on a four-foot square canvas.
'Dora Maar au Chat' by Pablo Picasso (US$ 95.2 Million)
Selling for the second-highest price ever paid for a painting in 2006, this piece depicted the artist's Parisian lover. It was one of his largest paintings featuring a sitter. Picasso painted it in 1941, and the tensions of World War 2 and Nazi-occupied Paris were apparent in the bold colors and angles of the painting.
How can we conclude without the mention of the epic masterpiece "Mona Lisa"?
Mona Lisa is painted almost 500 years ago and still helms the title of masterpiece. Today the work of art by Leonardo da Vinci is estimated to be valued around $850 million.
Did you know, he dissected human corpses for properly studying human anatomy, which led to the startlingly human-like features of the Mona Lisa. He used oil paint on a poplar wood panel in such a way that left no visible brush marks, thus giving life to the mesmerizing woman.
Also Read,