Taylor Swift stands out as one of the world's most popular and successful smart artists. We all know some of the major facts about Taylor Swift is that she has achieved remarkable milestones, such as selling over 200 million records globally and earning numerous awards, including 11 Grammy Awards, 28 American Music Awards, and 23 Billboard Music Awards, among many others.
What sets her apart is not just her musical talent but also her relatable lyrics, catchy melodies, and fearless attitude. Through her music and activism, she has become a source of inspiration for millions of fans.
Now, in this blog, we will delve into some intriguing facts about Taylor Swift that you may not be aware of. Are you ready to explore the life of this remarkable singer in more detail? Let's get started.
Here are some facts about Taylor Swift you need to know
1. Taylor Wished To Pursue A Career As A Stockbroker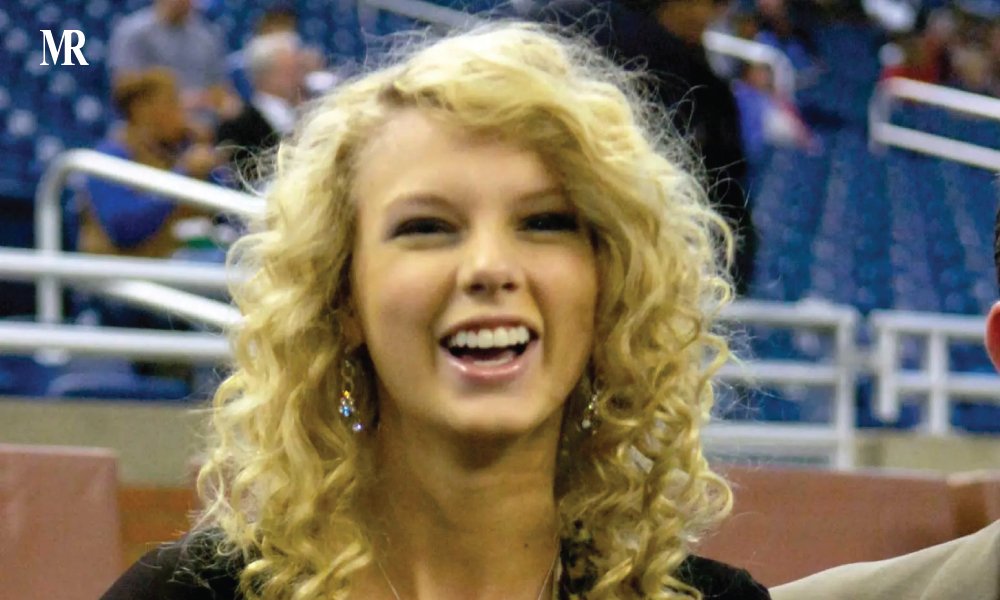 Today, Taylor Swift is widely recognized as one of the biggest pop stars. However, in reality, the famous singer once aspired to follow in her father's footsteps. In a 2011 YouTube interview, she revealed her childhood dream of becoming a stockbroker, just like her father.
She expressed her admiration for her father's passionate and "gung ho" approach. As an adult, Taylor Swift also heeded her father's advice by investing in 'Utilities.' This is one of the lesser-known facts about Taylor Swift.
Reflecting on her early school days, she remembered, "On the first day of school, they'd ask, 'What do you want to be when you grow up?' Everyone else would respond with ambitions like 'I want to be an astronaut' or 'I want to be a ballerina.' I, on the other hand, would confidently declare, 'I'm going to be a financial advisor.'"
Furthermore, she humorously added, "I didn't actually know what a stockbroker was when I was eight, but I would enthusiastically tell everyone that's what I was going to be. I can 'broke' stocks."
2. Guitar Lessons From A Computer Repairman
At the age of 12, Taylor Swift's family's computer repairman, Ronnie Cremer, happened to notice her guitar sitting in the corner of her room.
Intrigued, he asked her if she played. When she replied in the negative, he kindly offered to teach her a few chords.
Cremer, a talented musician himself, quickly recognized Swift's natural aptitude for the instrument.
Consequently, he commenced regular lessons, and she swiftly progressed from strumming basic chords to playing complex melodies and even writing her own songs.
Swift's passion for music was ignited by Cremer's guidance. She unequivocally credits him with helping her develop her skills and her deep love for songwriting. In fact, she has openly stated that she would not be the artist she is today without Cremer's early instruction.
However, Cremer's lessons were more than just about teaching Swift how to play the guitar. They also aimed at instilling in her a sense of confidence and belief in her own abilities.
He persistently encouraged her to express herself through her music and actively assisted her in discovering her unique voice.
The culmination of this mentorship came in 2015 when Swift pleasantly surprised Cremer with a brand-new guitar as a heartfelt token of her appreciation.
This heartwarming gesture remains one of the top three lesser-known facts about Taylor Swift.
3. Swift Has Worked In Movies And Tv Shows
Despite her undying passion for music, Taylor has ventured into the world of acting, aspiring to be an actress. From her early years, her profound love for acting has been evident.
One of Swift's most noteworthy acting roles occurred in the iconic television series "Law & Order: SVU" in 2009. In the episode titled "Haunted," Swift portrayed Haley Jordan, a troubled teenager entangled in a murder investigation.
Additionally, Taylor has also made appearances in various television shows such as "CSI: Crime Scene Investigation" and "New Girl."
Moreover, she has taken on roles in films like "The Giver," "Valentine's Day," and "Cats." Her roles have encompassed a wide spectrum from comedy to drama, highlighting her versatility across different genres and characters.
4. A Christmas Tree Farm Childhood
Taylor Swift's upbringing on her family's Christmas tree farm in Pennsylvania played a significant role in shaping her songwriting style and nurturing her creative sensibilities.
Immersed in the picturesque landscapes of snow-covered fields and towering evergreen trees, Swift's childhood was filled with wonder, nostalgia, and a deep appreciation for the natural world.
These experiences deeply influenced her songwriting, infusing her lyrics with vivid imagery and a heartfelt connection to themes of home, family, and the passage of time.
Furthermore, after releasing her new song, "Christmas Tree Farm," Taylor Swift openly acknowledged her upbringing on a Christmas tree farm.
She mentioned, "I actually grew up on a Christmas tree farm, in a gingerbread house deep within the yummy gummy gumdrop forest. Funnily enough, this song is like their national anthem."
Moreover, the Christmas tree farm's strong connection to the natural world nurtured Swift's innate sensitivity towards the environment.
The balance of nature, the intricate beauty of each tree, and the seasonal cycles of growth and renewal inspired her to incorporate themes of nature and environmentalism into her songwriting.
Her songs often conjure images of forests, meadows, and starry skies, serving as a reminder to listeners of the beauty and fragility of the natural world.
5. Her Famous Philanthropic Spirit
The popular sensation is widely recognized for her generosity. Here is a timeline detailing the various instances in which she has assisted people, especially her fans.
In October 2011, she contributed $70,000 to her hometown library for the purchase of books. During her Speak Now tour, the star donated 6,000 brand-new books tailored for children and teenagers to the Reading Public Library in Pennsylvania.
In February 2015, Swift allocated $50,000 from the proceeds of her song to New York City schools. At that time, the singer had just relocated to New York and had recently released the song "Welcome to New York" as a tribute to her new home. Given the success of the song release, she decided to donate books to the city's schools.
In February 2016, Taylor Swift donated $250,000 to Kesha following a court ruling against Kesha in a case where she sought the ability to record music without her producer, Dr. Luke.
In August 2017, after prevailing in a case against a former DJ who had allegedly groped her, Taylor Swift made a substantial monetary contribution to the Joyful Heart Foundation, an organization that supports survivors of sexual assault.
In the same year, in September, after Hurricane Harvey caused extensive damage and loss of life, Taylor Swift made a generous donation to the Houston Food Bank in honor of her mother, who is a graduate of the University of Houston. The organization expressed its deep appreciation for her contribution.
In 2019, she gave $15,500 to a 19-year-old fan whose mother had been in a coma for the past three years.
6. She Has Written Songs For Other Artists As Well As Collaborated With Them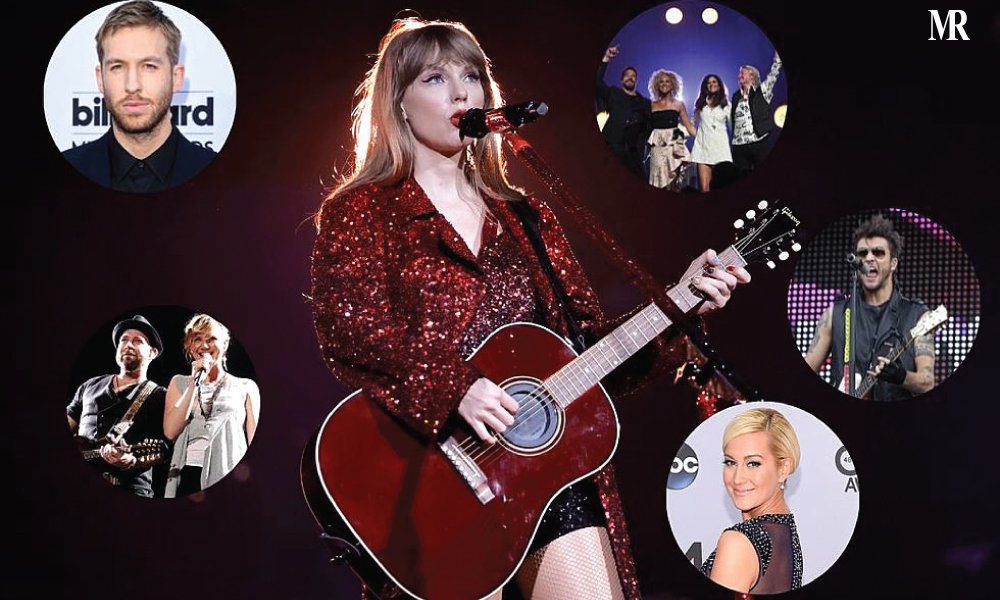 Did you know that Taylor Swift has also penned songs for other artists?
She is an exceptionally gifted and prolific songwriter, and her songwriting prowess has been sought after by various musicians in the industry.
This is one of the facts about Taylor Swift, that only dedicated Swifties may be aware of.
Here are some of the songs written by the singer that might surprise you. First, let's take a look at some of the songs she has composed:-
"This Is What You Came For"– Calvin Harris featuring Rihanna: Taylor Swift co-wrote this chart-topping song with Calvin Harris, using the pseudonym Nils Sjöberg in the songwriting credits.
"Better Man"– Little Big Town: Taylor Swift authored this song, which was performed by the country group Little Big Town and achieved success on the country music charts.
"Babe"– Sugarland featuring Taylor Swift: Taylor Swift not only wrote "Babe" but also lent her vocals to the song when it was recorded by the country duo Sugarland.
"You'll Always Find Your Way Back Home" – Hannah Montana (Miley Cyrus): Taylor Swift co-wrote this song for the soundtrack of the Hannah Montana movie, starring Miley Cyrus.
Additionally, she has collaborated with other artists on several successful tracks. Here's a list of some of these collaborations:-
"Breathe" with Colbie Caillat.
"Half of My Heart" with John Mayer.
"Everything Has Changed," "The Joker and The Queen," and "End Game" with Ed Sheeran.
"Both of Us" with B.o.B.
"The Last Time" with Gary Lightbody.
"Highway Don't Care" with Tim McGraw and Keith Urban.
"Bad Blood" with Kendrick Lamar.
Taylor Swift's contributions to the music world extend far beyond her solo career, making her a significant force in the industry.
7. Taylor Swift Dreams Of Being A Director
Although Taylor Swift has always had an interest in directing, she has recently taken steps to realize her ambition by directing several music videos, including "The Man," "Cardigan," "Willow," and "All Too Well: The Short Film." Moreover, she has made it clear that she aspires to direct full-length movies.
In a 2022 interview with Rolling Stone, Swift expressed her desire to lead a full-length movie project, stating, "Creating music videos is teaching me a great deal about directing, and I'm thoroughly enjoying the experience."
She emphasized that she is drawn to directing because it allows her to convey stories visually, in contrast to songwriting.
Furthermore, in addition to her music video endeavors, Swift has also expressed her interest in directing feature films.
During a conversation with filmmaker Mike Mills, she disclosed her desire to both write and direct a full-length movie, explaining, "I initially had impostor syndrome whispering in my head, telling me, 'You shouldn't do this.' However, once I began directing music videos, I couldn't resist the urge to continue."
Conclusion
In conclusion, here are seven lesser-known facts about Taylor Swift. While Taylor Swift is undoubtedly a household name as an award-winning singer-songwriter with a global fan base, there exist numerous intriguing details about her beyond her chart-topping hits and captivating storytelling.
These facts may come as a surprise even to her most dedicated fans. Ranging from her early career aspirations in stockbroking to her enthusiasm for directing music videos, these tidbits offer a glimpse into a more personal and relatable facet of this superstar.
Whether you've been a devoted Swiftie for years or are just beginning to explore her music, these facts provide a deeper insight into the artist responsible for those iconic songs.
Also Read: 11 Julia Koch Facts: The Third Richest Woman in World