The hospitality industry continues to grow with each passing year creating jobs every 2.5 seconds and making it a vital sector of the world's economy. The connection between Las Vegas and hospitality is well-known. The whole world is amused with this glittery world. To amaze you with such radiating industry information, we bring the top 10 hospitality companies in Las Vegas known for world-class services.
Station Casinos
Founded in: 1976
Industry: Gaming and Hospitality
Revenue: $1.4B
Headquarters: Las Vegas
Station Casinos is one of the best gaming and hospitality companies in Las Vegas. As the company has been serving in the industry since 1976, it provides vibrant services with respect to gaming and entertainment. The objective of the company is to provide a progressive environment to employees so that they get the opportunity to enjoy their positions and make customers feel welcome.
Soleil Management
Founded in: 2000
Industry: Hotels, Restaurants & Leisure
Revenue: $200.0M
Headquarters: Las Vegas, NV
Soleil Management, LLC provides management services to vacation ownership resorts and community associations in Las Vegas. The company offers on-site shop operation, hospitality, property management, grounds and landscaping, resort operation, front desk operation, recreational, business insurance/risk management, and financial and human resources management services.
Bally Technologies
Founded in: 1932
Industry: Casino Games Accounting Systems
Revenue: $997.0M
Headquarters: Las Vegas, NV
The mission of Bally Technologies is to make the involvement of the customers in the world's best gaming and hospitality services. It derives its revenue from accommodation services from customers while providing the best quality food and beverages. Consumers often enjoy here dining at unique, fancy, or cultural advantages to experience something different than usual.
South Point Hotel, Casino & Spa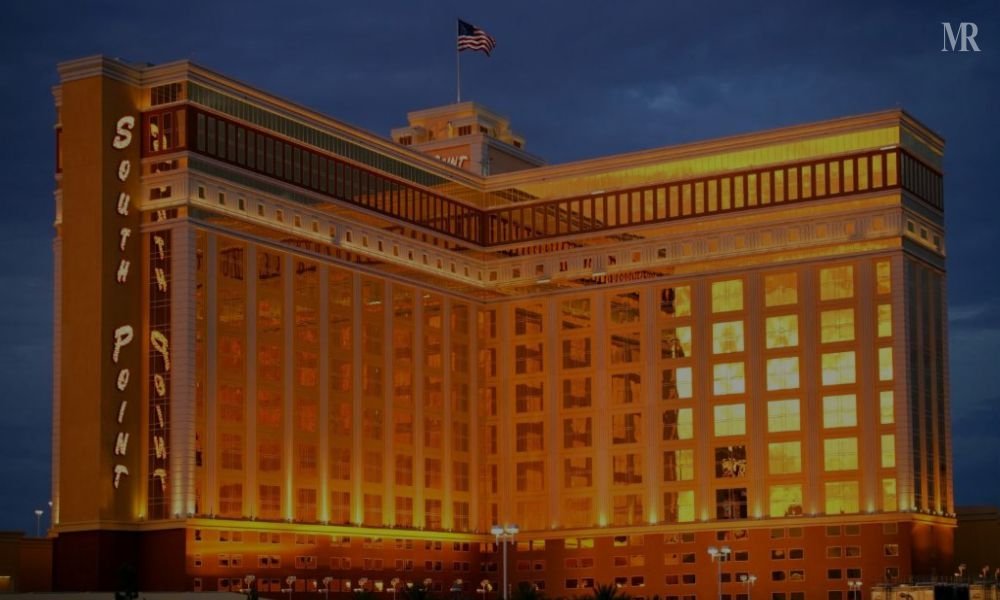 Founded in: 1978
Industry: Hotel
Revenue: $250.0M
Headquarters: Las Vegas, NV
South Point Hotel, Casino & Spa is a resort cum hospitality company in Las Vegas. It is a key player in the hospitality business as it provides quality customer service and a memorable experience. Customers are likely to return and have the experience again. It is popular for a bunch of extraordinary hotels which own famous fountains, amusement parks, cabins and cottages, and golf clubs.
Opportunity Village
Founded in: 1954
Industry: Diversified Consumer Services
Revenue: $140.0M
Headquarters: Las Vegas, NV
Opportunity Village is a medium hospitality company however still offers one of the finest accommodation services in Las Vegas. The company was founded by seven dedicated families to give their especially disabled children the best lives possible. It is a female-dominated company; 67% of Opportunity Village employees are female. It's a golden opportunity to get good room service at affordable prices.
Terrible Herbst
Founded in: 1937
Industry: Miscellaneous Amusement and Recreation
Revenue: $137.4M
Headquarters: Las Vegas, NV
The Terrible Horst Company operates gas stations in Nevada, California, Utah, and Arizona. The company makes its interaction personalized with customers through mobile, chats, social media, emails, etc. In addition, it maintains the data privacy of customers by monitoring fraudulent content and activity to maintain integrity. It provides water parks, internet cafes, nightclubs, and theme parks.
MGM Resorts International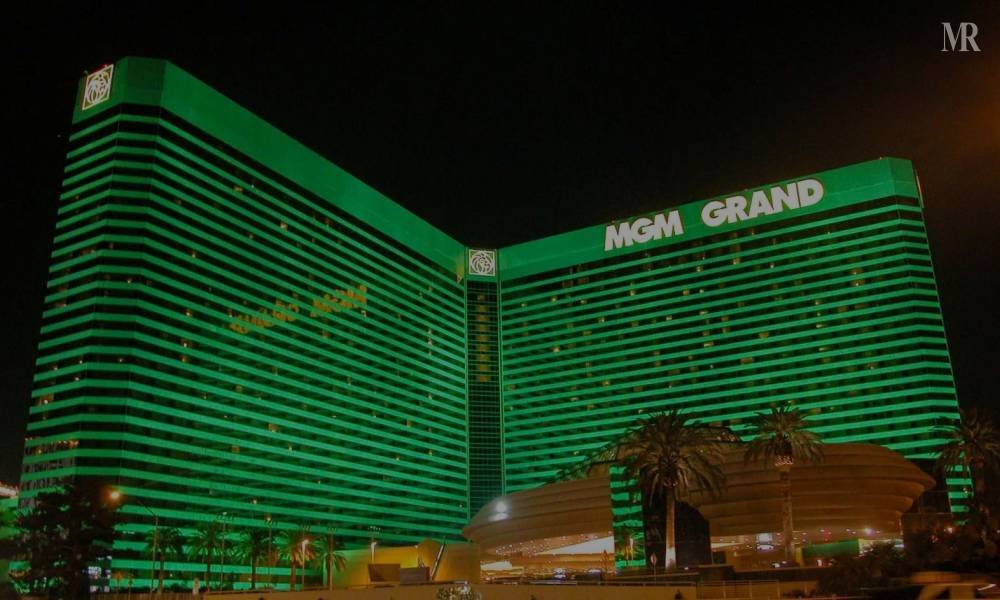 Founded in: 1986
Industry: Hospitality
Revenue: $5.2B
Headquarters: Las Vegas, NV
MGM Resorts International Company develops, builds, and operates unique destination resorts designed to provide a total resort experience. The services include first-class accommodations and dining, world-class entertainment, state-of-the-art meeting and convention facilities, and high-quality retail and gaming experiences. The company is the leader in entertainment and hospitality.
Wynn Resorts
Founded in: 2002
Industry: Hotels and Accommodation
Revenue: $2.1B
Headquarters: Las Vegas, NV
Wynn Resorts is an industry leader in the world of hospitality business as it offers exclusive accommodation services in Las Vegas including luxurious guest rooms and suites, food and beverage outlets, an on-site golf course, etc. It is a good business model that hosts guests for a fee once guests enter their premises and under their care for the duration of their stay.
Arizona Charlie's
Founded in: 1988
Industry: Hotel
Revenue: $100.0M
Headquarters: Las Vegas, NV
Arizona Charlie's is a medium entrenched hospitality company that delivers additional care and support to the customers by making collaboration with expertise in health, education, and human resource. The organization has adapted high-tech processes to make informed management decisions like free Wi-Fi, flat-screen TVs, USB ports, and so on. Its strategic location in the surrounding landscapes of America makes the company profitable to attract customers for natural tourist locations.
Hard Rock Hotels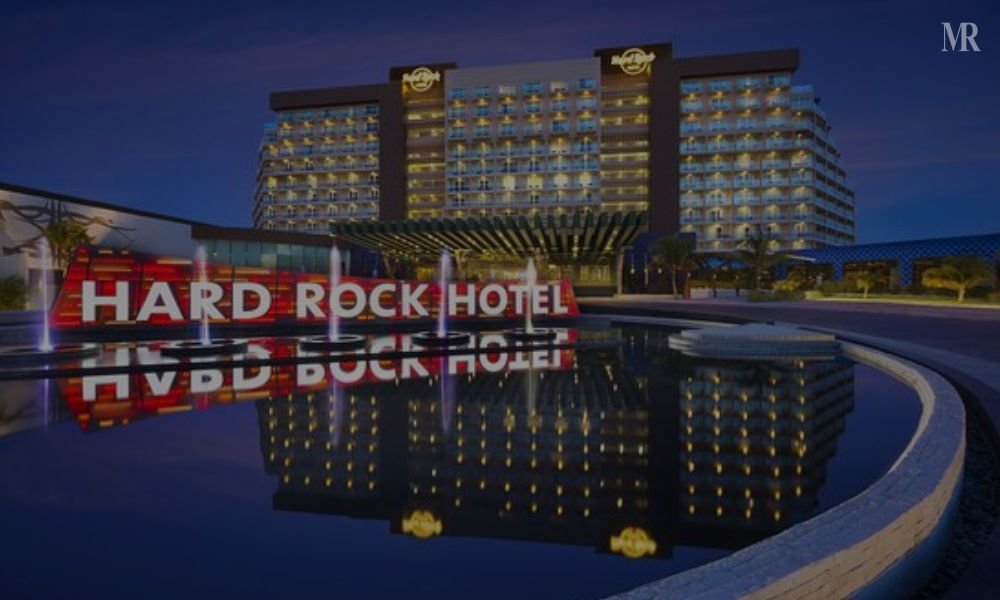 Founded in: 1993
Industry: Hospitality
Revenue: $150.0M
Headquarters: Las Vegas, NV
Hard Rock Hotels create authentic commencement in accommodation facilities with enormous room services and good food quality. It has transformed the desert area into an artificial beach oasis. Seafood lovers will rejoice at the in-room dining menu for classical food lovers have extensive choices of meals. Indulgent spa treatment and outdoor recreation for the whole family are the specifications of the Hard Rock Hotels.
Las Vegas is one of the top tourist destinations on everyone's bucket list. These top 10 hospitality companies in Las Vegas have come up with amazing set up to make you feel relaxed and calm so your vacations will be unforgettable. This blog will enhance your knowledge about the hospitality industry in Las Vegas.
Also Read: The 10 Best Construction Companies in California in 2022