A man sitting under a tree connects the world with his universal theory of gravitation as an apple falls to his head and yet another man sells that apple to again connect this world with a bit less mathematics. We know them by the names of sir Isaac Newton and Steve Jobs. Both of these revolutionary men drafted a change for mankind, one of them being the ruler of every smartphone known by the name of the "iPhone". With over 2.2 billion iPhone units of sales this year it is clear that people's first preference is Apple iPhones. But it's tricky to pick one out from this endless horizon that suits you best. And as they say, "One should know the roots to taste the sweetest fruit" learning about the history of iPhone will help you find your perfect match.
In this blog, you will stir up the galaxy of iPhones and the history of that revolutionary fallen Apple.
Brief History of iPhone
Who would have thought that the man with a black t-shirt will stand in front of the world and introduce a gadget that will turn out to be the most influential one ever created? Steve Jobs first released iPhone in the states in 2007, followed by Europe in the same year and Asia in 2008. It was not the gadget but the very idea holding a futuristic element which was the "touch-sensitive multisensor interface." An interface by Apple allowed the users to manipulate the programs and functions at the tip of their fingers. Along with a few truly original features, the main purpose of the iPhone was the incorporation of intuitive software and a simplified appealing interface.
Important Milestones in the history of iPhone
1. Beginning of Everything: The First iPhone
After months of rumors and conspiracies, Steve Jobs finally announced one of its kind iPhone on Jan. 9, 2007. On this day, on the stage at the Mac World conference, Steve spends nearly an hour explaining this device in hand. The entire event left a trace in the history of the tech industry. After an eon of six months, people lined up outside the apple store to get the first iPhone. Apparently, 270,000 iPhones were sold on the very first day, setting the first record in the history of iPhone.
Specifications:
3.5 inch diagonal screen
320 x 480pixels at 163 ppi
2-megapixel camera
2. The Next Generation: iPhone 3G
A year after the first original successful iPhone release on July 11, 2008, Steve stated that the iPhone needs to be faster, cheaper, and available in more countries. It should be compatible with third-party apps, and more suitable for business. Moreover, iPhone 3G resolved all of these issues and was launched on June 9, 2008. Launching iPhone 3G was an important event in the history of iPhone 3G. This version included features like connection to faster 3G-based networks, built-in GPS with more storage, and cheaper prices. This model also offered location services, "Location services is going to be a really big deal on the iPhone," said the CEO Steve Jobs.
Specifications:
Connected to faster 3G-based networks
Built-in GPS
Location service with more storage
3. Evolving through iPhone 4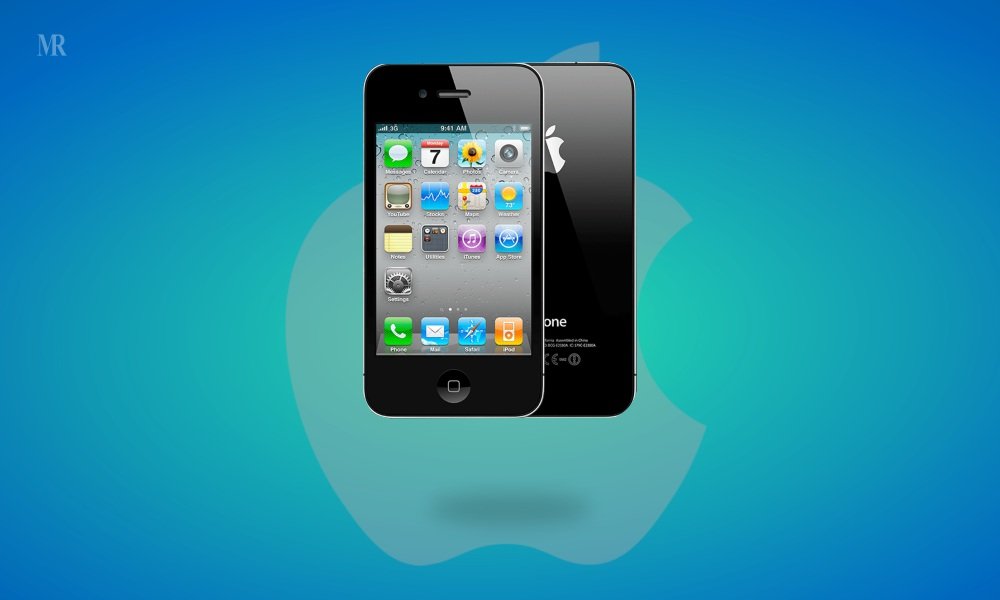 Apple made the iPhones faster, bigger, and more efficient by refining and without changing the basic form factor over the years, and became more popular every time. Cameras have always been the key feature that stood out in every smartphone and the iPhone 4 was at the epicenter of it. iPhone 4 was considered a piece of jewelry because of its camera and screen quality, which changed the photo-clicking game forever.
Specifications:
High-resolution "Retina" screen
640 x 960 pixels at 326 ppi
Face Time video chat
4. The Competition Arises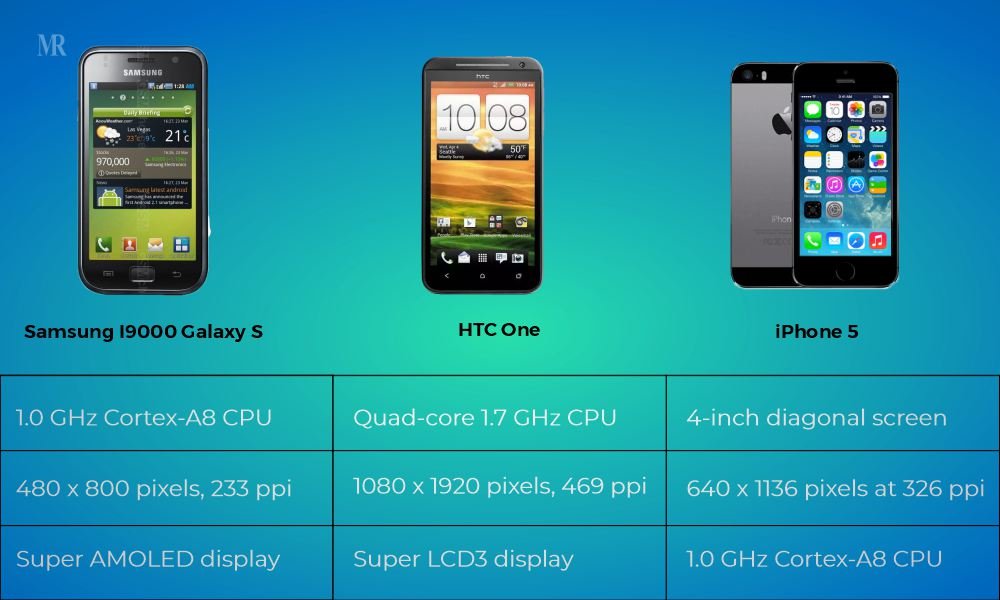 Apple had a kick start for five years of leadership with the first iPhone, whereas it took six to seven years for others to build a competitive phone like Samsung S and HTC One. Samsung used pen input and bigger screens, and Google amplified more development in Android and shipped its hardware-running version. At that time Apple had already launched iPhone 5 which was a faster and slimmer update of the iPhone 4S. Followed by other companies with more features and low prices and soon the world could finally catch up.
Specifications:
| | | |
| --- | --- | --- |
| Samsung I9000 Galaxy S | HTC One | iPhone 5 |
| 1.0 GHz Cortex-A8 CPU | Quad-core 1.7 GHz CPU | 4-inch diagonal screen |
| 480 x 800 pixels, 233 ppi | 1080 x 1920 pixels, 469 ppi | 640 x 1136 pixels at 326 ppi |
| Super AMOLED display | Super LCD3 display | IPS LCD |
5. The 10th Anniversary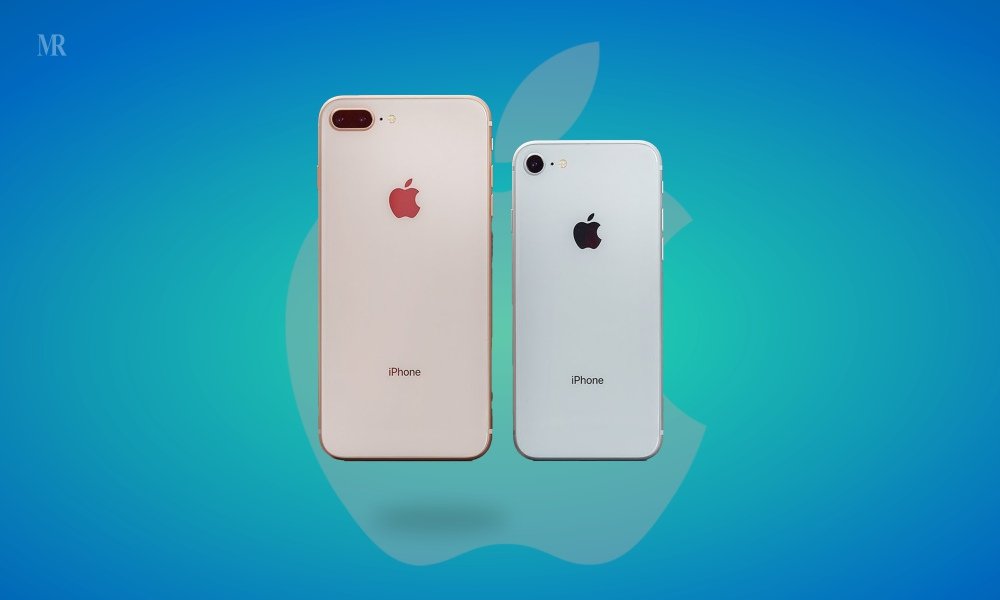 A decade after the Mac World speech and 16 different models later in 2017, Apple decided to pull up its socks and join the race that it organized in the first place. Apple introduced iPhone 8 and 8 Plus, with some solid updates on the same theme, including a new glass and aluminum enclosure, an A11 Bionic chip, and a wireless charger. According to Apple, this A11 Bionic chip is the most powerful and smartest chip ever used in smartphones. All these major changes helped Apple to maintain its position in the market.
Specifications:
Retina HD display
New single and dual camera with Portrait Lighting
Aluminium design
6. The X-factor
Apple got rid of the home button to give users a full-screen experience, with a key feature of facial recognition. A good camera quality, a new set of apps, and more secure phone and data turned out to be the X-factors of the iPhone X. Soon iPhone X become the most popular device since its launch in November 2017. Later, Apple launched several other models like iPhone XS and XR with added features that left their mark on the history of iPhones.
Specifications:
A11 Bionic chip with neural
Super Retina display
Face ID and gestures for navigation
7. The 2020s of iPhones 
The new releases of iPhones launched in the late 2010s and early 2020s with incremental improvements applied to the cameras, screen resolutions, and battery backups. Apple provided features in the iPhone 11 Pro and Pro Max which included three cameras on the back where the third camera was able to take photos with ultrawide-angle. This model was introduced in September 2019.
Specifications:
Retina XDR display
New triple camera system
A13 Bionic processer
8. Strongest to survive: iPhone 13 and 14
The iPhone 12 and Pro Max gave people variety and interesting features, which the world admired. This new series also came with cameras with night mode and a wide camera that can capture up to 27% more light. Taking things to the next level, Apple launched iPhone 13 and 13 Pro in September 2021, with the most advanced camera system ever. Followed by iPhone 14, 14 Plus, 14 Pro, and 14 Pro Max. The iPhone 14 and 14 plus have the same factors and price range as last year, with the plus model replacing the iPhone 13 mini. With an updated version of the Bionic A16 processor and better battery performance played an important role in the 14 series.
Specifications:
| | |
| --- | --- |
| iPhone 13 | iPhone 14 Pro |
| Super Retina XDR display | New on-screen "Dynamic Island" |
| A15 Bionic chip | 48 MP rear camera |
| 128 GB base storage | Crash detection |
Final Thoughts
Smartphones have become more than just an accessory to humans, entangled with our lives in a way where it is considered to be a part of our physical self. Apple is the ground zero of this Big Bang explosion that created a galaxy of new and unexplored technology. However, for all the great phones currently available, the future is even more exciting and Apple is in no mind to stop prevailing in the smartphone market. Looking at their track record of the history of iPhone, more dark particles in this universe of technology are about to be explored. Or maybe it is just that same apple from the tree liberating us, but thanks to Steve the tree is much bigger now.
Also Read: How are These 10 Indian Mobile Companies Blazing Their Trails?