Undeniably, 3D printing companies have been one of the key factors that revolutionized the manufacturing industry. In recent years, technological advancements, evolving supply chain, and rapid pace of innovation have fueled 3D printing to become a mainstream manufacturing process around the world. While the world is leveraging the potentials of 3D printing, the U.S. has also witnessed tremendous growth in the 3D printing industry in recent years.
Rapid industrial growth in the sectors like defense, healthcare, automobile, aerospace, etc. has been accelerating the prominence of 3D printing in the country. California, in particular, has emerged as a hub for 3D printing companies. Numerous 3D printing projects, like The world's first 3D-printed zero net energy homes community are being built in California. Seeing the plethora of growth opportunities, it's a no-brainer that numerous 3D printing companies are emerging in California.
Here is the list of the Top 10 3D printing companies in California that are leading the market with their cutting-edge products and services.
1. Mighty Buildings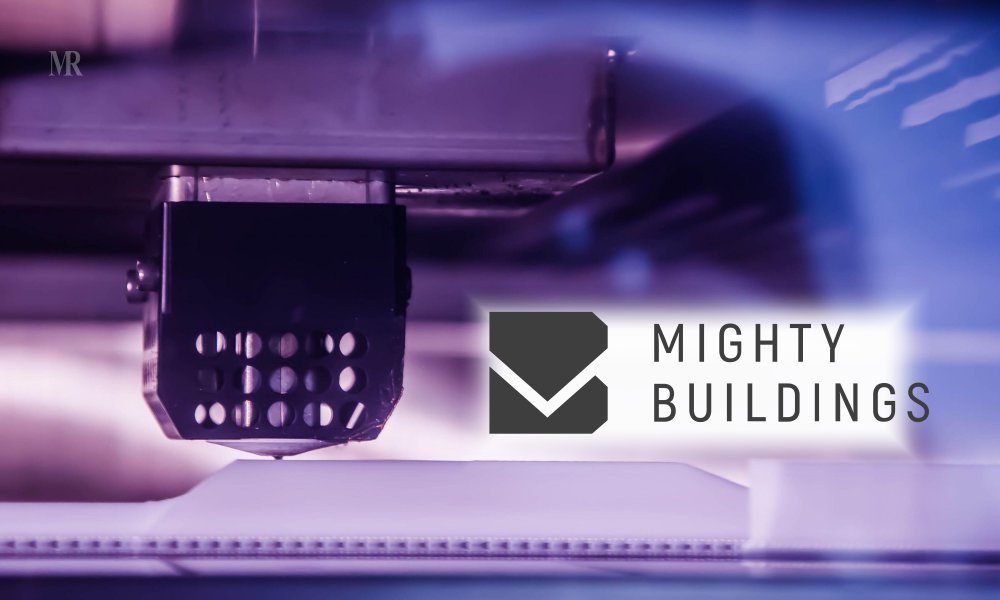 Mighty Buildings is an Oakland-based company that recently made headlines for building the world's first 3D-printed zero net energy homes community. It is a revolutionary housing solution of the future that is not only hoping to tackle housing affordability but is also taking into account sustainable and safe living. Mighty Buildings is the world's first 3D printing company to receive approval under California's Factory Built Housing program for a residential unit incorporating 3D printing. For its exemplary offerings, the company was recently published in Mirror Review's "The 10 Compelling 3D Printing Companies, 2021".
2. Velo 3D
Headquartered in Campbell, California, Velo 3D is one of the best 3D printing companies in the region. The company specializes in providing end-to-end metal 3D printing solutions for important parts used in space exploration. These solutions aid in boosting transportation efficiency and producing cleaner energy. The solutions are used by innovators in supersonic and hypersonic flight, space travel, advanced power production, and renewable energy. Velo3D empowers innovators to imagine and build the technologies for the future.
3. Mantle
Mantle is a 3D printing company committed to bringing high-volume products to life faster, cheaper, and more easily than ever before. The San-Francisco-based company aims to change the face of manufacturing by enabling new levels of speed and productivity. Mantle's patented Trueshape technology produces precision metal parts with accurate dimensional tolerances and a sleek surface finish. The parts manufactured by this technology do not require any post-processing, which makes the process less time-consuming.  
4. Arevo
Arevo develops technology to enable the direct digital additive manufacturing of lightweight and strong composite parts for end-use applications. Moving beyond prototypes, Arevo is enabling the design and fabrication of large, mass-produced parts. The company provides designers and manufacturers with the freedom to leverage the immense potential of composite materials for a plethora of industrial and consumer products. Focusing on sectors like defense, aerospace, transportation, consumer electronics, etc., Arevo is optimizing additive manufacturing solutions for Original Equipment manufacturers around the world.
5. Fabric8 Labs
Fabric8 Labs is transforming the additive manufacturing of metals with its cutting-edge technologies. Based in San Diego, the company is leveraging advanced manufacturing to commercialize breakthroughs in material processing and material science. Its technology helps in lowering manufacturing costs and supports the increasing improvements in manufacturing capabilities and material quality. Fabric8 Labs is working to expand the opportunities for metal 3D printing across the market. 
6. 3D Accuracy
3D Accuracy provides in-house 3D design and 3D printing services to aid its clients in launching their products quickly and affordably. Regardless of the number of parts required, the company is committed to getting the parts manufactured rapidly. The Riverside, California-based company leverages its 30 years of experience to assist its clients in realizing their market share and profitability goals. 3D Accuracy aims to streamline the transition from low-volume to high-volume production quantities.
7. 3D Grounds
3D Grounds is one of the leading 3D printing companies in California that provides top-notch 3D scanning and 3D printing services. Its studio provides high-definition full-body, head, and object scanning for digital purposes. Moreover, the company provides high-resolution 3D prints out of ABS-like plastic and Sand Stone materials. 3D Grounds has been working with premier clients like Autodesk, Redgate, Turo, Qualcomm, Sony Music, VMware, etc.
8. 3D Printed MicroTEC
Incepted in 2017, 3D Printed MicroTEC is one of the market leaders for 3D printed microfluidics and packaging of 3D microsystems for industrial applications. The company leverages proprietary additive manufacturing technology to produce large volumes of highly-precise 3D structures. 3D Printed MicroTEC exclusively partners with MicroTEC Gesellschaft fuer Mikrotechnologie mbH—a German 3D printing company—to offer its distinguished services and solutions.
9. Baked 3D
Baked 3D produces durable prototypes and end-use production parts by additive manufacturing or 3D printing services. The company specializes in printing 3D parts or functioning prototypes with high detail and durability. Baker3D profusely invests in the clients' innovative ideas and has leveraged its experience to make great innovations in production. While carrying out the production process, the company takes into consideration various factors like quality, speed, functionality, etc.
10. Carbon
Carbon is a leading 3D printing company that helps businesses develop better products and bring them to market in less time. Headquartered in Redwood City, California, Carbon is a venture-backed company that has its clientele in 17 countries around the world. The company's "The Carbon Digital Light Synthesis" process enables the development of functional prototypes and end-use parts on a single machine.
To know more about 3D printing companies, please check out our magazine issue, "The 10 Compelling 3D Printing Companies, 2021".