We all know Mr. Warren Buffett as one of the most successful investors in the world, former richest man on the earth and an inspiration for many. But apart from his achievements in business and management, he's also very well known for his avid reading. In his various interviews, he has confessed that he often reads around 1000 pages a day! Right from the start of his investment career, he was a bibliophile. Even today at the age of 89, he spends about 80% of his day reading. While analysing Buffett's life and the reasons behind his success as an entrepreneur, his reading habit would definitely be right there amongst the top.
The books read by Buffett changed his perspective on life, way of thinking, and developing business strategies. Each book unfolds different theories, philosophies and viewpoints. Just like Buffett, reading these books will help you grow in confidence, inculcate an entrepreneur attitude in you and show you the pathway towards becoming one of the most successful investors of all time!
The page-turners from Buffett's Shelf
As a prolific reader, Buffett often speaks out about the books he had read. He has recommended those books for new upcoming investors in many of his interviews. We've filtered out a list of his top 10 recommendations which would show you the direction towards the best books about business and what great people have read to reach where they are. Let's take a look at the list:
1. "The Intelligent Investor" by Benjamin Graham
Since its publication in 1949, this book has remained one of the best books ever written about investment. Warren Buffett rates this book as 'by far the best book on investment ever written'. Buffett read this book when he was just 19 years old.
Buffett's Recommendation: "This book gave me the intellectual framework for investing," says Buffett. He mentioned again in 2013, "Of all the investments I ever made, buying Ben's book was the best." For those who are looking for an investment inspiration, this book is a must read.
2. "Security Analysis" by Benjamin Graham and David L. Dodd
One of the bestsellers of its time, this book has inspired a generation of investors with its philosophy of "Value Investing." Even after 85 years from its release, the book is still useful and relevant. It has triumphed the test of time in several adverse market conditions, countries and different management strategies.
Buffett's Recommendation: Warren Buffett contemplates this book as the roadmap that he has been following for over 60 years. Looking at the success he has achieved, no wonder this book is there in the bucket list of many emerging investors.
3. "Business Adventures" by John Brooks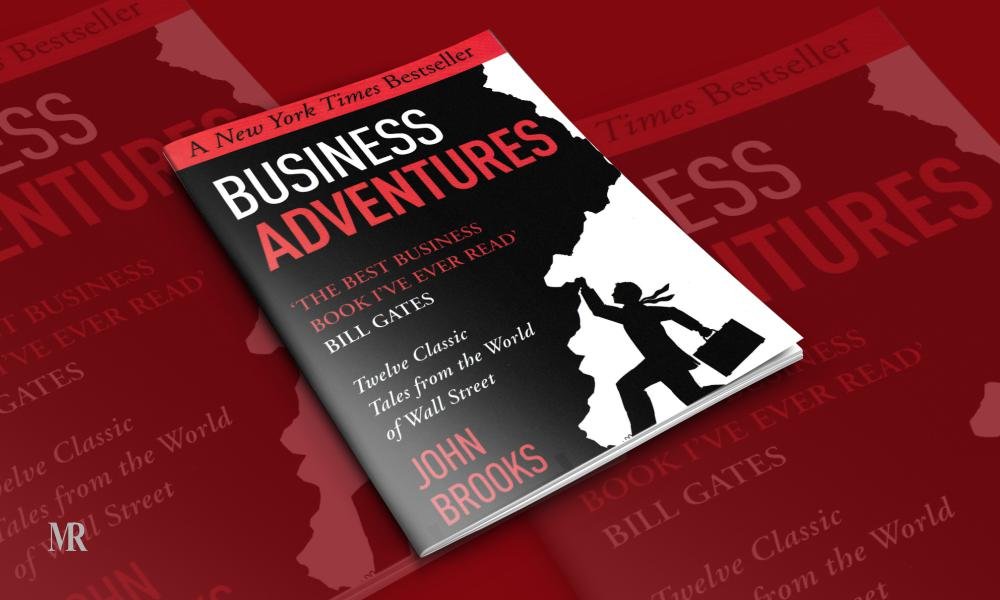 "Business Adventures", a New York Times Bestseller is a book that brings together a number of stories published by John Brooks in the New Yorker in 1920s and 1930s.
Buffett's Recommendation: In 1991, Bill Gates asked Warren Buffett about his favourite book and in reply, Buffett sent him a copy of this book. It quickly became Bill's favourite book too. In praise of the book, Gates says, "this book serves as a reminder of principles for building a winning business that lasts." Recommended by two of the greatest investors of all time, this one is surely a book which will remain an inspiration for ages of investors.
4. "The Clash of Cultures" by John Bogle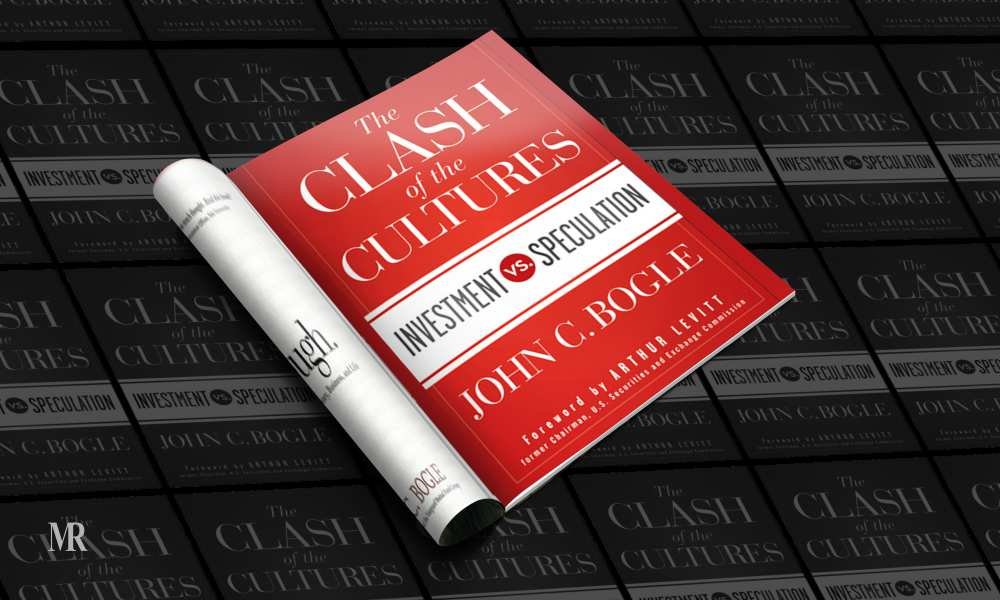 John C. Bogle, Vanguard Group founder wrote this book and it was published in 2012. This book puts ahead its view about long term value based investments. Since the book's release, Warren Buffett has been strongly recommending this book to all investors looking for long term success.
Buffett's Recommendation: He recommended this book in his 2012 shareholder letter. Along with arguments, this book finishes with practical tips like "Remember reversion to the mean" and "Time is your friend, impulse is your enemy." Both these tips find resemblance in Buffett's business ideology.
5. "Nuclear Terrorism" by Graham Allison
 "A nuclear attack on US is inevitable, unless we change our political strategy," says Graham Allison, founding Dean of Harvard's John F. Kennedy School of Government and also, the writer of this book. He states that the International security order must be built upon "three no's": no loose nukes, no new nascent nukes, and no new nuclear states.
Buffett's Recommendation: Buffett calls this book " a must read for those concerned with the safety of our country" in his 2004 shareholder letter.
6. "The Little Book of Common Sense Investing" by John Bogle
In this book, John Bogle gives information about index investing. The information comes on the basis of his own experience working with Vanguard clients. Many consider this book as 'The Investment Bible' because it offers new information, new perspectives and new points of view. Fans say, unlike the conventional books about this topic, this is an interesting book with catchy stats and charts well balanced with short tales.
Buffett's Recommendation: Buffett recommended this book in his 2014 shareholder letter.
7. "Common Stocks and Uncommon Profits" by Philip Fisher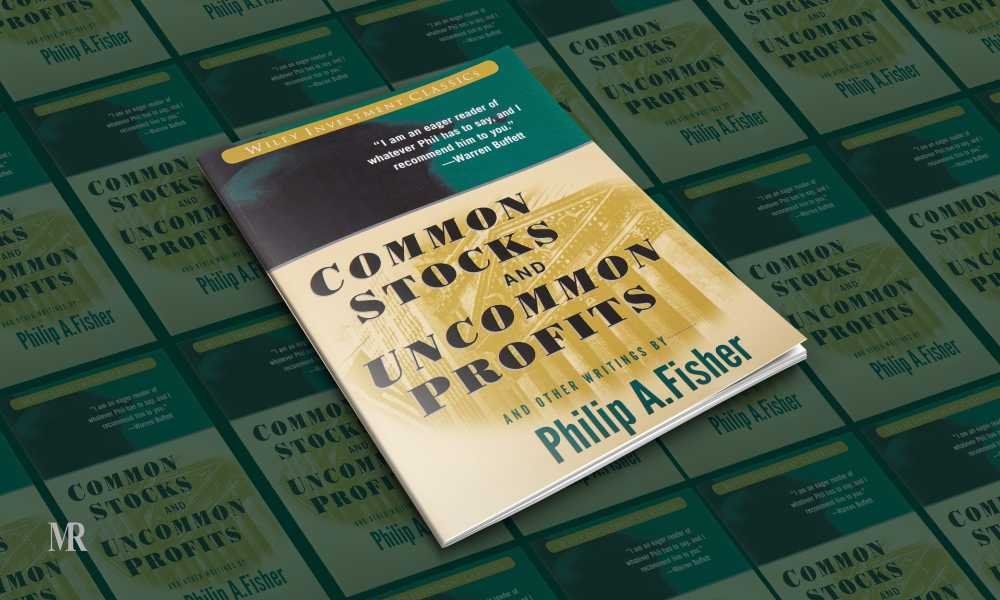 Widely respected and admired, Philip Fisher is amongst the most influential investors of all time.  In this book, he articulates on, fixating on financial statements isn't enough; you also need to evaluate a company's management.
Buffett's Recommendation: Though he didn't shape Buffett the way some other writers did, Buffett rates Fisher very high. "I am an eager reader of whatever Philip has to say and I recommend him to you," said Buffett.
8. "Take on the Street" by Arthur Levitt
A former chairman of US Securities and Exchange Commission, Arthur Levitt wrote this book which was published in November 2003. In this book, Levitt includes candid stories as well as offers everyday investors ways to protect them from Wall Street.
Buffett's Recommendation: In his 2002 shareholder letter, Buffett explains "How accounting standards and audit quality have eroded in recent years." Buffett also writes, "The details of this sordid affair are related in Levitt's excellent book, take on the streets."
9. "Street Test: Reflections on Financial Crises" by Tim Geithner
This book is written by Tim Geithner, a former secretary of the U.S. treasury and was published in May 2015. This book portrays the unprecedented effort that has been made to save the American economy from collapse.
Buffett's Recommendation: Buffett says that this book is a must read for any manager. He thinks that every person involved in management must read this book.
10. "Essays in Persuasion" by John Maynard Keynes
This book was written in 1931 by the legendary John Maynard Keynes and is often considered one of the 100 greatest books of all time. This book includes a popular essay, "Economic Possibilities for Our Grandchildren." In this essay, John predicted that the current generation would not work more than 15 hours a week which might prove true in future.
Buffett's Recommendation: Warren Buffett considers this book a must read. He told the Investor Digest in 1989, "Reading Keynes will make you smarter about securities and markets. I'm not sure most economists would do the same.
Also read,  
10 Fin-tech Companies of Boston Strengthening Financial Freedom
Decoding Elon Musk's Success Mantra- Traits differentiating him from the rest of us?