The world of healthcare is evolving rapidly, and mobile health (mHealth) apps have emerged as powerful tools that are revolutionizing how we approach healthcare. With the increasing adoption of smartphones and technological advancements, mHealth apps are reshaping the healthcare landscape and empowering individuals to take control of their well-being. From fitness and nutrition to remote patient monitoring and mental health support, these apps are enhancing accessibility, improving patient outcomes, and transforming how we manage our health. In this blog, we will explore the top 10 mHealth apps that significantly impact the healthcare industry and our day-to-day lives.

1. Google Fit
Type: Coaching & tracking physical fitness
Availability: Android & iOS
It won't be any surprise to know that Google Fit is number one on the list of mHealth apps. Google Fit is a fitness tracking and coaching platform whose primary purpose is to help individuals lead healthier lives by monitoring their physical activities and providing valuable insights. Google Fit integrates seamlessly with various wearable devices. Additionally, it offers personalized goal-setting and fitness plans that you can follow according to your lifestyle.
2. Prevention TaskForce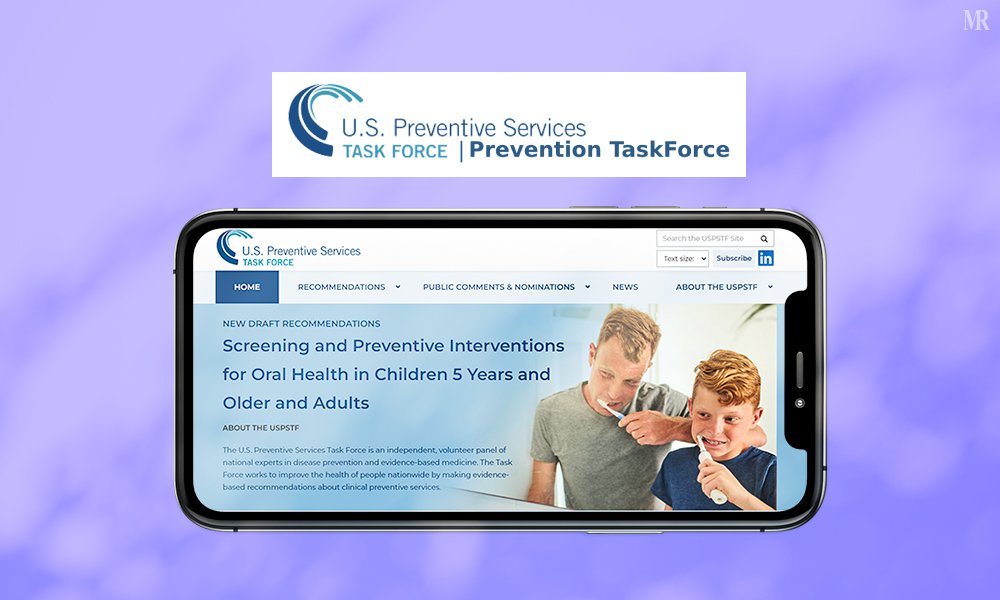 Type: Research and Quality
Availability: Android & iOS
The Prevention Task Force app is medical software that allows primary care clinicians to find the best resources for their patient's individual requirements easily. Healthcare practitioners can quickly access a plethora of screening, counseling, and medication options by just entering patient information. Healthcare workers and institutions can request access to the app's robust API, which allows them to incorporate its features into their existing systems.
3. BlueStar Diabetes
Type: Chronic disease management
Availability: Android & iOS
BlueStar Diabetes stands as the foremost recommendation from physicians worldwide, serving as the ultimate solution for effective diabetes management that encompasses every aspect of the treatment process. BlueStar Diabetes empowers you to take charge of your health, such as by maintaining and tracking your fitness activities, measuring blood glucose levels, and finding the right treatments.
4. AURA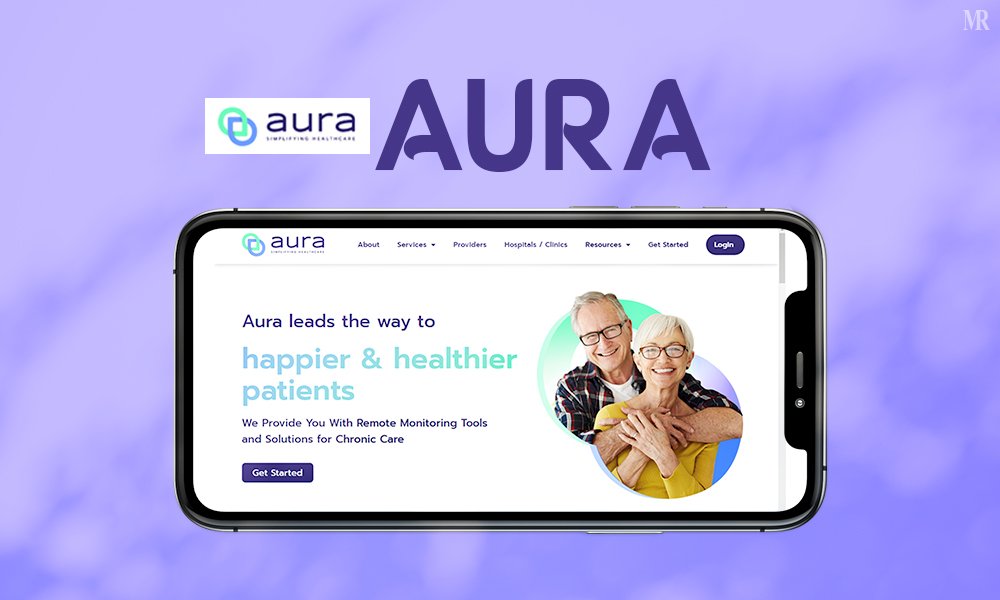 Type: Remote monitoring
Availability: Android & iOS
AURA enables patients to perform blood pressure measurements on their own while easily transferring crucial data to their healthcare practitioners. To meet the different demands of people with health issues such as poor eyesight, hearing impairment, limited vision, motor restrictions, and difficulties concentrating, the developers created a beautiful and user-friendly interface. Users can easily convey critical information to their trusted healthcare providers by scanning the QR code.
5. ShopWell
Type: Healthy living
Availability: Android & iOS
ShopWell revolutionizes the way you eat, enabling you to align your healthy food choices with your unique lifestyle and aspirations. The app meticulously analyzes the information, generating a tailored selection of recipes and recommendations that perfectly suit your needs. Whether you are gluten-free, pregnant, dealing with anemia, high cholesterol, or managing diabetes, the app has all the diet plans for you. All you need to do is enter your details, and you'll get a customized plan as per your condition.
6. Calm
Type: Mental health
Availability: Android & iOS
Calm is recognized as one of the top 10 mHealth apps and holds a prominent position as an undisputed leader and laureate of multiple awards in sleep and meditation applications. It is the best option for both newcomers and seasoned practitioners looking to reduce stress and anxiety. Calm provides an all-encompassing platform with plenty of features and a vibrant community. Calm is divided into two sections: sleep and mindfulness. Meanwhile, the mindfulness area is brimming with resources, including stress and anxiety reduction strategies, attention enhancement practices, and much more.
7. Talkspace
Type: Mental health
Availability: Android & iOS
They designed Talkspace intending to connect individuals in need of mental health professionals with the right therapists. Through Talkspace, patients can get connected with their chosen therapist. It provides a wide range of therapeutic services, including individual and couple therapy, teen therapy, help for veterans and the LGBTQ+ community, as well as psychiatric diagnosis. Furthermore, Talkspace caters to businesses by offering a specialized plan that aims to reduce anxiety and stress while enhancing productivity.
8. WebMD
Type: Symptom checking
Availability: Android & iOS
WebMD offers a comprehensive range of features that extend far beyond a symptom checker, although this remains its central service. By entering essential personal information, you gain access to valuable resources. However, the benefits of WebMD extend well beyond its core function. WebMD distinguishes itself by offering a comprehensive suite of functionalities that cater to the diverse needs of its users, ensuring a truly enriching and empowering healthcare experience.
9. PEPID
Type: Clinical and diagnostic
Availability: Android & iOS
PEPID revolutionizes the diagnostic process for paramedics and emergency room physicians, enabling faster and more accurate patient assessments. PEPID empowers healthcare professionals to swiftly access vital information. By inputting symptoms, users unlock diversified information such as comprehensive insights on potential conditions, treatment options, a pill identification tool, drug allergy assessments, an interaction checker, and instructive videos showcasing medical procedures and examinations.
10. UpToDate
Type: Clinical decision support
Availability: Android & iOS
UpToDate stands as the ultimate app for healthcare practitioners, providing them with comprehensive knowledge based on symptoms, conditions, treatment plans, drug interactions, prior medical history, and allergies. In addition, users receive timely alerts concerning essential news and have the freedom to select specific topics of interest for exclusive notifications. With this UpToDate, concludes our list of the top 10 mHealth apps.
We believe this article on the top 10 mHealth apps has provided you with valuable insights into the innovative world of mobile health and how these apps are revolutionizing healthcare. By exploring the features and benefits of these apps, you can take control of your health and well-being with just a few taps on your smartphone. Stay informed and empowered by regularly visiting our blog, where we continue to bring you the latest information on a wide range of topics.
Also Read: Guide to 10 Free Healthcare Countries and Universal Healthcare Services