Cloud computing has come a long way with a revolutionary history of its evolution. Naming the ideator of this concept is the part of a huge debate, but many believe that the first use of "cloud computing" was done on August 9, 2006, when then Google CEO Eric Schmidt introduced the term to an industry conference. Since its inception, cloud computing has witnessed extremely fascinating breakthroughs launched by some of the leading computer/web organizations of the world.
Being a cost-effective, secure, mobile, and flexible option that grants users numerous capabilities makes cloud computing impeccable. Started with the arrival of salesforce.com, with an intention to deliver business applications through a website, later, tech giants like Amazon, Microsoft, Google, Apple, and others too adopted the cloud technology.
Mirror Review has featured some eminent personalities in cloud computing in its Volume I and Volume II of magazine issue entitled, "The 10 Most Prominent Leaders in Cloud Computing, 2018." These featured leaders have shared their professional journeys and thoughts on the effects of cloud computing technology on IT sector with us. Moreover, they've also verbalized their take on future of cloud computing.
Have a look at their point of view on the future of cloud computing.
Ray Bricknell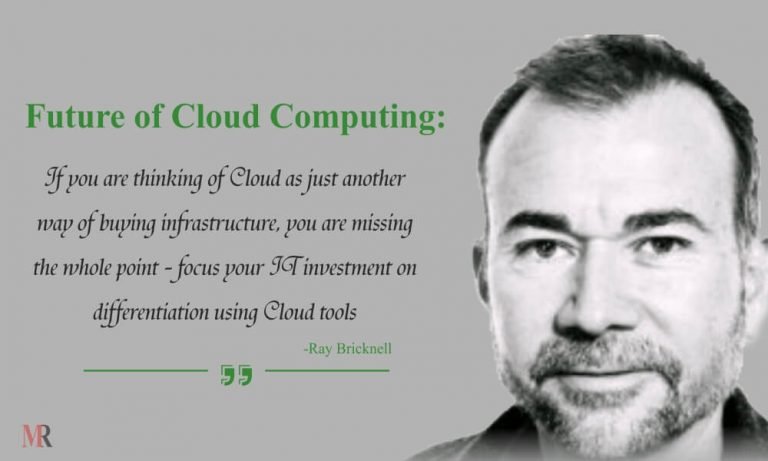 Ray Bricknell is the Founder of the Clover Index, who has over 35 years of experience in diverse, international, and senior enterprise Finance IT. Today he is focused primarily on and consulting extensively with well-known clients in the mid-tier UK Finance sector.
Sunil Kanchi
The CIO and Senior Vice President of UST Global, Sunil Kanchi is an IT & Engineering Services leader with significant experience in the manufacturing industry. Through UST Global, Sunil is offering real-world IT solutions that enable clients to profitably transform their businesses and the lives of their customers.
Waylon Krush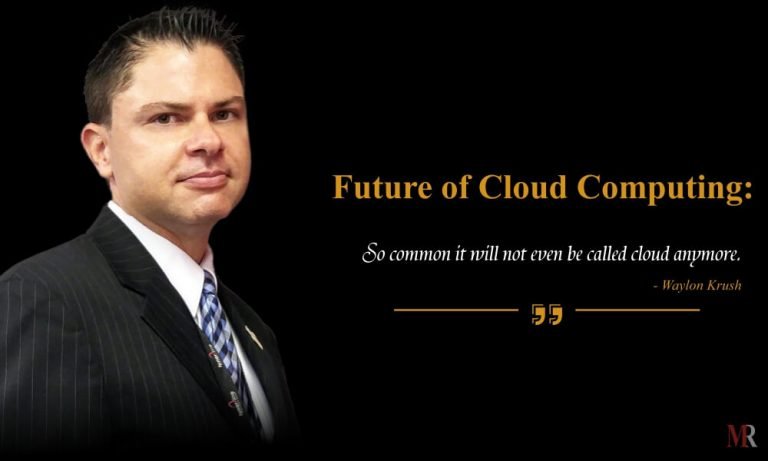 Waylon Krush is the Co-founder, President, and CEO of Lunarline, Inc. He strives to support his clients to fight back against threatening the cyber-world. Focusing on vulnerabilities, malware, threats, and compliance related to cloud computing technology, Waylon has helped countless customers to solve privacy issues with their Infrastructure (IaaS), platform (PaaS), and software (SaaS) services.
Ian Finlay
Ian Finlay, the CEO of Abiquo, is an experienced leader in cloud computing, helping his clients to build extraordinary cloud services with Abiquo's software platform. With a proven track record of project delivery, Ian is a master leader in sales growth and stakeholder relations within the cloud, hosting, ISP and managed service providers, and corporate B2B markets.
Stephen Hendry
Stephen Hendry, the CEO of ARTHA INFOTAMA is empowering the Indonesian IT industry and global companies with his skills in Business Process, Solution Architect, Audit Management, Microsoft Dynamics GP, Dynamics 365, Customer Relationship Management (CRM), Business Intelligent, Cloud solutions (Azure, Office365, Microsoft 365), and Management.
To read about the companies transforming the IT sector with their cloud offerings, take a glance at our "The 10 Best Cloud Solution Providers to Look for in 2018" magazine issue. Have you seen our comprehensive guide to major cloud computing types?
Explore our website for more such content, also check out official Twitter handle to get the latest updates on trending technologies, their solution providing companies, informative articles, and interesting blogs.
Don't forget to like, share, and comment on our posts to help us improve and know your thoughts.
Also Read,
related content of ours: A Comprehensive Guide to Major Cloud Computing Types