Players and athletes have been building their fortune with a lucrative sports career and outstanding brand endorsement deals. The richest player in the world not only has a distinct professional career but has multiple brand deals and also his own line of fashion brands and hotels!
We have curated a list of the top richest players in the world who have built a massive fortune with global brand deals and business ventures owned by them. Are you curious to find out who is the richest player in the world? (Hint: He is the face of the most popular sneaker brand!)
10. Handre Pollard (Rugby)
Net Worth: $1-5 Million
Sponsors: Nike and Land Rover.
Handre Pollard is one of the competent and remarkable rugby players in South Africa. He endorses a staggering rugby career and has won and participated in several international matches. Being a renowned player, Handre has several brand endorsements with various global brands. He is considered one of the richest rugby players in the world who has won multiple team as well as individual awards. In 2014, he was nominated for the Player of the Year Award.
9. Mike Trout (Baseball)
Net Worth: $60 Million
Sponsors: BodyArmor SuperDrink, Subway, Rawlings, Land Rover, SuperPretzel, Nike
Michael Nelson Trout has become a household name for baseball. Trout's rare athletic abilities and sportsmanship have earned him the title of one of the greatest baseball players. Moreover, his stellar performance has also earned multiple contracts from top-notch brands—making him a multi-millionaire at a very young age.
8. Wilfredo Leon (Volleyball)
Net Worth: $66 Million
Sponsors: NA
Wilfredo Leon tops the list of the richest volleyball players in the world. Considered the most graceful basketball by worldwide experts, he built his career debut at a very young age (when he was merely 13 years old)! Wilfredo does not hold a decorated brand collab or endorsement portfolio. However, it is assumed that 28 years old Volleyball player has received lavish and expensive cars and he might own multiple houses and apartments. We are yet to learn about his possessions and endorsement portfolios.
7. Sachin Tendulkar (Cricket)
Net Worth:$150 Million
Sponsors: MRF, Britannia, Adidas, Reynolds, Toshiba, Luminous, and others
Hailed as the 'God of Cricket', Sachin Tendulkar is the richest cricket player in the world. Along with being one of the greatest players in the history of cricket, Sachin's name remains atop amongst the list of richest players in the world. The Master Blaster is currently working as the brand ambassador for various top and prominent brands. His fondness for cars is prominent through his collection of luxury cars—making him the brand icon for BMW in India.
6. Wayne Douglas Gretzky (Ice Hockey)
Net Worth: $250 Million
Sponsors: Domino's Pizza, Coca-Cola Company, Sharp Corporation, Upper Deck Company
Nicknamed 'the Great One', Wayne Gretzky is the richest Ice hockey player in the world and one of the richest players in the world. He is the business partner of one of the popular winery and distillery brands, No. 99. He also owns the Wayne Gretzky's restaurant in downtown Toronto as a business partner. Moreover, Wayne established the Wayne Gretzky Foundation for providing the less fortunate youths with the experience of hockey sports. He also owns a Hockey School whose registration fees are directed towards his foundation.
5. Cristiano Ronaldo (Soccer)
Net Worth: $500 Million
Sponsors: DAZN, Herbalife, MTG, Nike, Unilever
With over 500 million followers across Facebook, Instagram, and Twitter, Ronaldo is always on the billboard of the 'richest player in the world.' In 2020, he became the first active-team sport athlete to hit $1 billion in his career earnings. He currently owns two Pestana CR7 hotels, CR7 fashion brand, CR7 Museu dedicated to his trophies, and a Crunch Fitness Center. Ronaldo is also inclined in several philanthropic initiatives and has made contributions to various charitable causes throughout his career.
4. Lionel Messi (Soccer)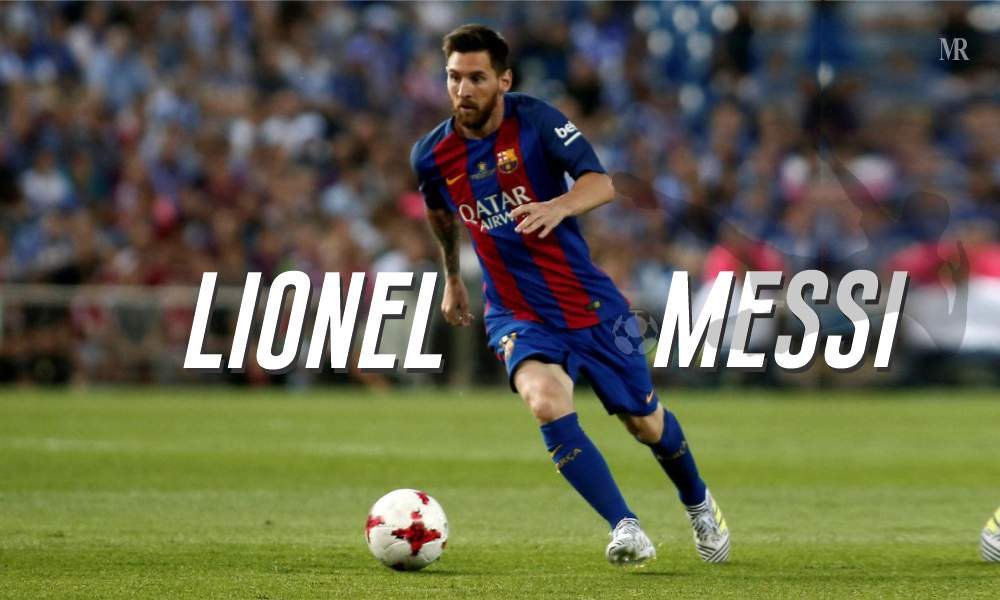 Net Worth: $600 Million
Sponsors: Adidas, Anheuser Busch InBev, Gatorade, Hard Rock Cafe Inc., Jacob & Co, Ooredoo, Pepsi
Hailed as the G.O.A.T, Lionel Messi is one of the richest players in the world. He earned the majority of his net worth as a striker and winger for FC Barcelona. In 2019, he launched his own clothing line and opened his first retail outlet—the Messi store—in Barcelona. He has been endorsing Adidas and has been the face of the brand since 2006. You can also spot Messi in various ads by prominent brands such as Lays, Ooredoo, and others.
3. Tiger Woods (Golf)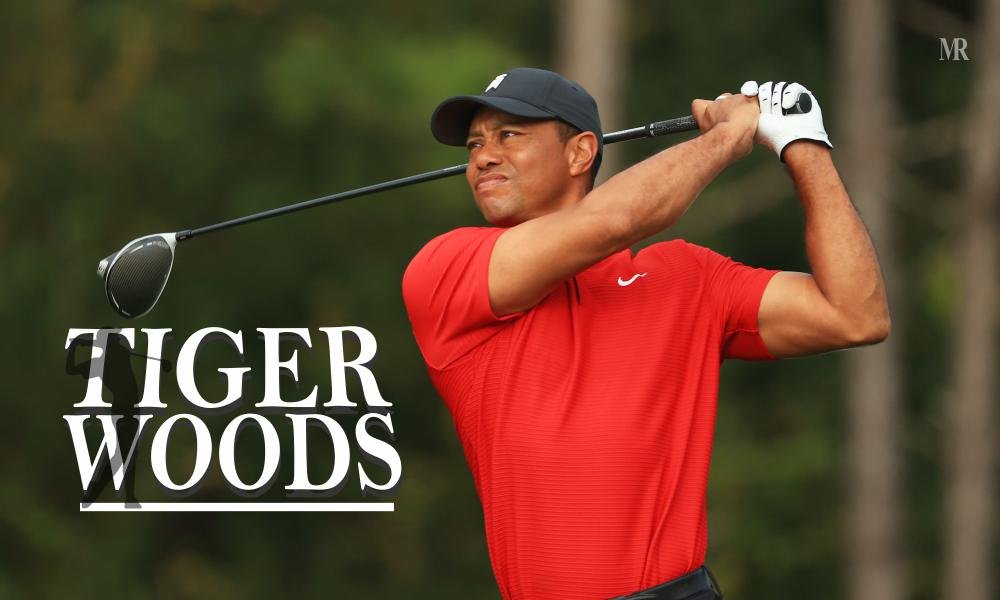 Net Worth: $800 Million
Sponsors: Nike, Rolex, Centinel Spine, Bridgestone Golf, Hero Motorcorp, Monster Energy, and Many More
Tiger Woods is the most popular golf player in the world. Being a master of golf, he has won major boosts from several global brands. With continuous and constant triumphs and victories, Woods has a massive fan following across the globe—thereby earning huge brand endorsement deals. Moreover, he is considered the richest player in the world. Woods was declared the 34th richest athlete in the world by Forbes in 2019.
2. Ion Tiriac (Tennis)
Net Worth: $1.6 Billion
Sponsors: NA
Known as 'Count Dracula' throughout his professional career, Tiriac was the first Romanian to appear on the Forbes' List of Billionaires. With a decorated Tennis career, he turned into the business world and only grew richer with every business venture. He always fostered the idea— "it doesn't matter how much money a businessman has, but the access he has to money." Tiriac founded the first private bank in Romania, the Tiriac Bank. He further plowed money into other businesses such as retail, insurance, airlines, and many more under Tiriac Holdings Ltd. Company umbrella.
1. Michael Jeffrey Jordan (Basketball)
Net Worth: $1.6 Billion
Sponsors: Nike, Gatorade, Hanes, Upper Deck, McDonald's
Michael Jeffrey Jordan is the richest player in the world. Regarded as the greatest player of all time, Jordan has been the face of various prominent and global brands. After retiring from an excellent professional life, he has built a lucrative business career and uses his wealth for various philanthropic purposes. From a lavish secret golf course to sprawling estates, an NBA team, restaurants, and custom planes, Jordan has successfully built a life of opulence and affluence.
Do You Know?
1. Which field of sports has the maximum number of richest players in the world?
Ans: Football/Soccer
2. Other than Ronaldo and Messi, who are the richest football players in the world?
Ans:
Faiq Bolkiah – net worth of $20.00 Billion
Neymar Jr – Net Worth of $200.0 Million
Zlatan Ibrahimovic – Net Worth of $195.00 Million
Gareth Bale with a Net Worth of $150.00 Million
Paul Pogba – Net Worth of $125.00 Million
Andres Iniesta – Net Worth of $123.00 Million
Mesut Ozil – Net Worth of $120 million
Eden Hazard – Net Worth of $100.00 Million
3. Which brand has the highest number of sports endorsements?
Ans: Nike
Also read Warning!! Stop typing please don't Google this things (Number 10 you should never Google)