Just wondering, how you will feel when you wake up and find that things are not as you have seen before sleeping, all your technology got vanished away you are surrounded with close friends and family.
You will be happy but also anxious, because you will miss the technology.
Technologies are developed for making our life hurdle free, but it creates hurdles in social interaction and our health.
Today's generations are spending more time on screen rather than off-screen. It's good to have knowledge about technology, but having an addict to it is not good.
You might have heard that each thing either it's a living or non-living; they have both positive as well as a negative impacts.
So here are some Positive as well as Negative impact of Technology on human life:
Positive impact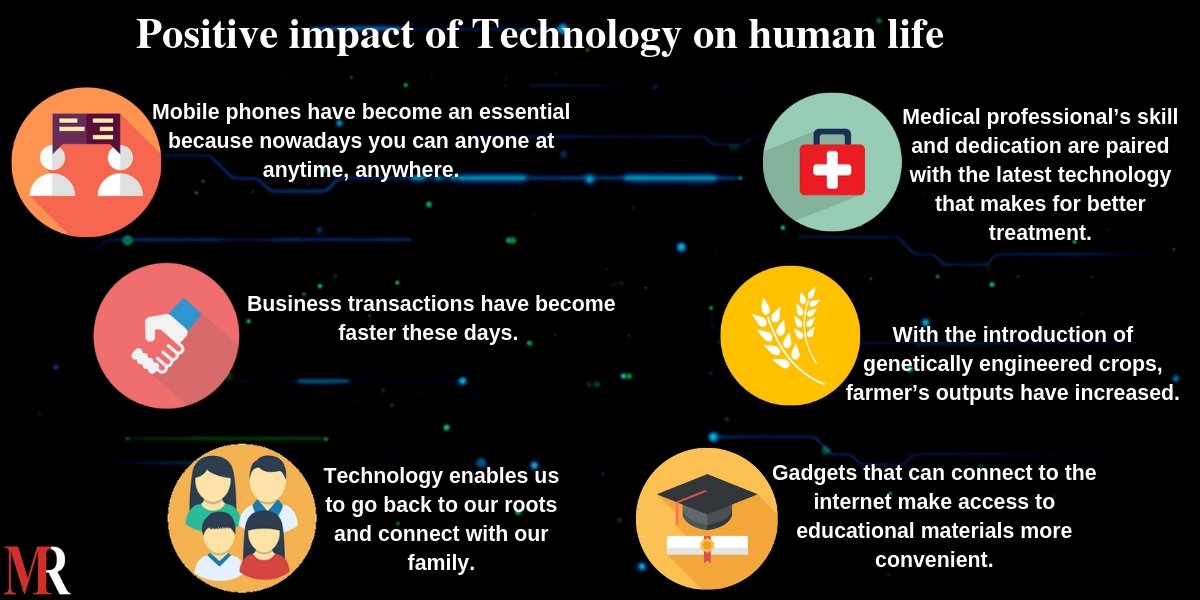 Negative impact
Technology is very important in humankind's growth because at any stage of its development, technology has made life easier and has opened several doors of opportunities for us that were unthinkable before. However, it is very important that we try to eliminate negative technology effects by applying new ideas.