The pharma industry quickly took the center stage all over the world during COVID 19 pandemic. It is expected that pharma industry will continue positive growth in upcoming decades as well. Tapping into the plethora of opportunities, pharmaceutical companies are offering patients with the best-in-class healthcare services. Pharmaceutical companies in Colorado, in particular, are showing continuous growth since the past few years, driven by robust pharmaceutical business development initiatives and strategic partnerships. Here are the top 10 pharmaceutical companies in Colorado that are dominating the industry with their innovative offerings.
1. Tolmar Inc.
Revenue: $120.0M
Founded in: 2009
Headquarters: Fort Collins, CO
Organization Type: Non-profit
Tolmar Inc. has research oriented scientists, chemist and engineers who have developed an extensive portfolio of pharmaceutical products. The portfolio includes broad line of dermatology products and palliative treatment for advanced prostate cancers. It serves important needs of patients through operating manufacturing of generic and in-licensed medicines. Tolmar partners with industrial leaders to make their products globally accessible and available to every patient.
2. Aytu BioScience
Revenue: $27.6M
Founded in: 2015
Headquarters: Englewood, CO
Organization Type: Public
Aytu BioScience is one of the medium scale pharmaceutical companies in Colorado and focused on developing products for redox-modulated conditions. Initially, it was concentrated on male sexual dysfunctions for example premature ejaculation, erectile dysfunction or low libido and other male infertility problems. However, now its products cover critical urological conditions like kidney stone, urinary tract infections, bladder control problems, etc.
3. The Sequencing Center
Revenue: $18.8M
Founded in: 2016
Headquarters: Fort Collins, CO
Organization Type: Private
The Sequencing Centre is basically a next generation genome sequencing company. It forms alliance with other scientific research organizations to perform research regarding bacterial, viral and human-oriented projects. The company creates genome data management for several bioinformatics and clinical organizations so that designing of research in genome sequencing would be affordable.
4. Denver Springs
Revenue: $18.0M
Founded in: 2017
Headquarters: Englewood, CO
Organization Type: Private
Denver Springs is one of the topmost pharmaceutical companies in Colorado that provides continuous mental health and addiction treatment. Working 24/7, its treatment plan includes one-on-one counseling with psychiatrist, family education programs, and you can participate in group theories as well. The assessment team evaluates symptoms, behaviors and experiences of patients to determine suitable comprehensive plan for them. Denver Springs offers appointment service over the phone, face to face in person or via secure video conferencing as well.
5. Good Day Pharmacy
Revenue: $14.8M
Founded in: 1984
Headquarters: Loveland, CO
Organization Type: Private
Good Day Pharmacy is an independently owned local pharmaceutical company. It offers long term tertiary care treatment and provides experts to take care of prescription medications. From breast pumps to wheelchairs, 'good day pharmacy' provides all medical equipment. Along with flu shots and vaccination for children and adults, it contributes to development of services for disabled patients. Surprisingly, the company looks after your pets as well and includes pain management for them.
6. PharmaCCX
Revenue: $3.7M
Founded in: 2017
Headquarters: Lafayette, CO
Organization Type: Private
PharmaCCX is an independent medium pharmaceutical company that provides third-party technology platform focusing oncology drug market. Here, parties can negotiate dynamically with customers based on scientific evidence and economic analysis of pharmacies market. The company has broad level of experience in finance, pharma, business and tech that it is poised with ready to face rare challenges. It is saving patient's lives by increasing their access to promising therapies.
7. Quality Biomedical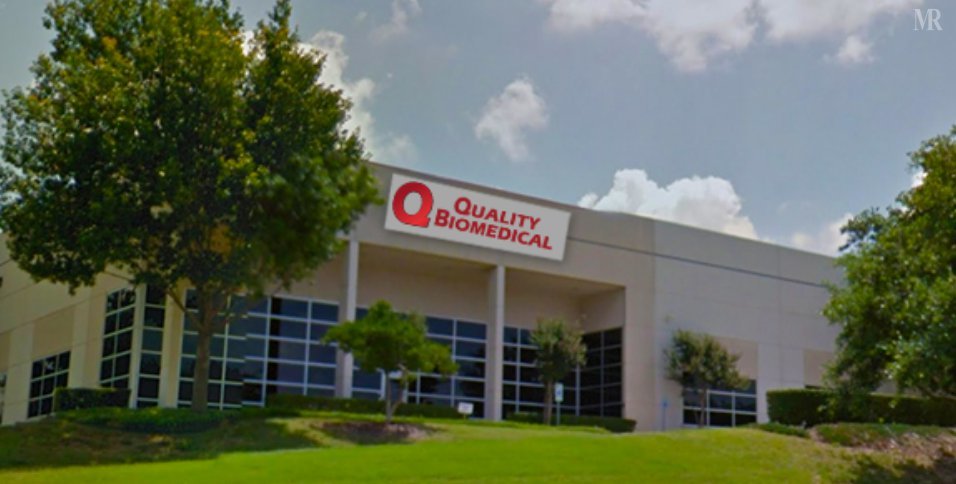 Revenue: $2.9M
Founded in: 2019
Headquarters: Boulder, CO
Organization Type: Private
Quality Biomedical provides expertise and technology to improve service management programs for customers. It helps healthcare providers to obtain operational efficiency at tertiary and quaternary care hospitals. The company leverages modern technologies like remote patient monitoring, 5G enabled devices, wearable devices, etc. to manage better equipment services and logistics. It is creating one-stop managed service solution to deal with supply chain challenges and making workflow easy for healthcare providers.
8. Flagship Biosciences
Revenue: $2.9M
Founded in: 2009
Headquarters: Broomfield, CO
Organization Type: Private
Flagship Biosciences is dedicated to improve health and safety of patients by pioneering prominent tissue image analysis with clinical support. Its diagnostic services help pharmaceutical companies develop the solution to treat challenging medical conditions like mental retardation, congenital malformations, etc. The company provides digital pathology images for creating electronic record of patients so that they can view and share images for further treatment.
9. Smart Tab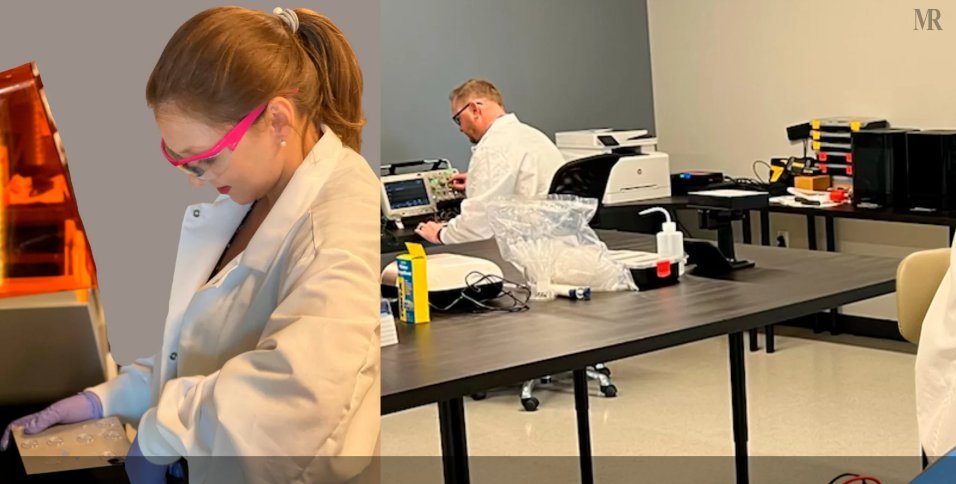 Revenue: $2.5M
Founded in: 2016
Headquarters: Denver, CO
Organization Type: Private
Smart Tab is one of the prominent digital pharmaceutical companies in Colorado. It develops monitoring systems for wireless drug deliveries. The company consists of ingestible capsule of smart polymer actuator, microprocessor, and active ingredients. Smart Tab provides three types of drug delivery systems namely, TargetTab™, InjectTab™ and MultiTab™. It is active in contributing peculiar therapies to improve patient outcomes and compliances.
10. Skindroid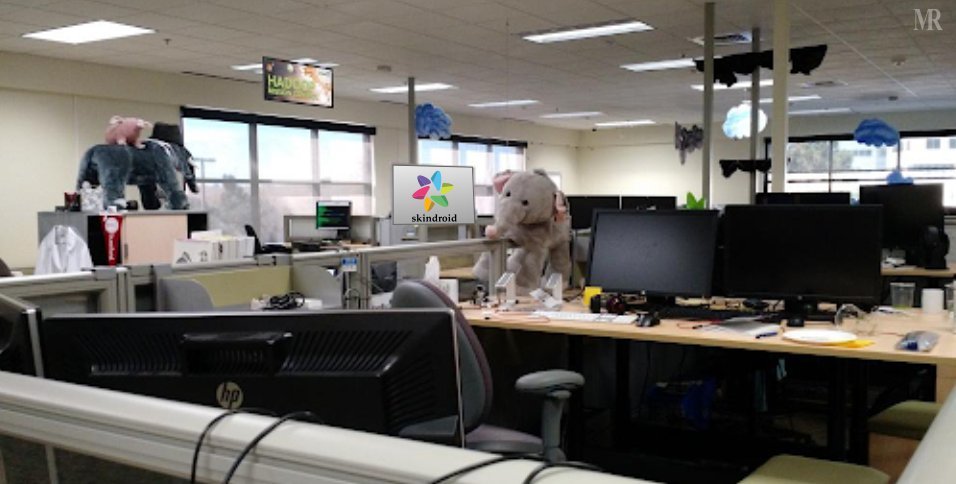 Revenue: $2.0M
Founded in: 2014
Headquarters: Broomfield, CO
Organization Type: Private
Skindroid is a medical technology company that offers clinical lab testing services to personal wellness-oriented consumers. It leverages advanced analytical systems to get involved with healthcare providers and other pharmaceutical companies. The company contributes to contributing clinical lab testing services for critically injured patients. Moreover, it manufactures and distributes skin biosensors for wearable devices to bring more comfort for patient.
Healthcare management is a sensible topic worldwide and is at the core of living things existence. International Institutions like World Health Organization (WHO) grants affordable loans to member countries to promote pharma industry. Many pharma industries are flourishing in Colorado nowadays. We hope this article gives you the useful information regarding top pharmaceutical companies in Colorado.
Also Read: Top 10 Automobile Companies in Detroit