2021 was full of anticipation, especially in the world of technology. We all heard numerous tech gurus give reviews about some of the best of the tech world, including headphones under 200 dollars. It is, although, difficult to find the best headphones that align with our strict budget. Recently, Apple launched the 3rd Generation AirPods. Along with the amazing features that it offers, though, the price is extremely hefty. I remember I was looking for headphones, but the price was too high, so I had to compromise on the budget. However, you need not have to go through the same experience.
I think you should not compromise on the quality of headphones just because of a tight budget. If you are looking for the best headphones under 200 dollars, you are at the right place. You have hit the sack as we have curated the best headphones for you. Our list contains pocket-friendly headphones that are super reliable and of the best quality.
Here's a list of the 14 headphones under 200 dollars available in the market in 2022:
Sennheiser HD 450BT
Bose QuietComfort 35 II
AKG N700NC M2
Audio-Technica ATH-M50xBT
Razer Opus
Monoprice Monolith M565
V-Moda XS
Jabra Elite 45h
Beyerdynamic DT 990 PRO (250 Ohms)
Plantronics BackBeat Pro 2
Marshall Major IV
Jabra Elite 75t
Jaybird Tarah Pro Wireless
Beyerdynamic DT 990 Pro (80 Ohms)
1. Sennheiser HD 450BT
The Sennheiser HD 450BT is hands down among the best wireless noise-canceling headphones under 200 dollars. Even though there is some slight emphasis in the lows and mids, the sound quality of the Sennheiser HD 450BT is pretty good. To get rid of unwanted resonances, the high frequencies over 3 kHz are de-emphasized. aptX Low Latency and AAC are the two Bluetooth codecs supported by these headphones. With the help of AAC, the Sennheiser HD 450BT becomes iPhone-friendly. Despite all the praises, it has a handful of drawbacks—small ear cups, poor button layout, etc.
2. Bose QuietComfort 35 II
The next to be on the list of quality headphones under 200 dollars is the Bos QuietComfort 35 II. It offers acoustic noise canceling, voice assistance, volume-optimization with voice prompts. The Bose QuietComfort 35 II also offers clear calling along with a battery life that lasts up to 20 hours. QuietComfort 35 wireless headphones II are engineered with renowned noise cancellation. With Google Assistant and Amazon Alexa built-in, you have instant access to millions of songs, playlists, and more—hands-free.
3. AKG N700NC M2
The AKG N700NC M2 is great for travel and commune. It has an adaptive active noise-canceling (ANC) that automatically adjusts its level to better suit your environment. The headphones offer you a continuous battery life of over 20 hours, supports multi-device pairing and come with an in-line mic. Its slightly bass-heavy sound profile can be adjusted according to you preference using its companion app's parametric EQ! These over-the-ear headphones under 200 dollars will not empty your pocket but fill your ears with melodies and beats.
4. Audio-Technica ATH-M50xBT
The next best headphone under 200 dollars is the Audio-Technica ATH-M50xBT—the wireless Bluetooth version of the well-known and respectable ATH-M50x. It is a circumaural (over-ear) closed-back headphone that comes with Bluetooth 5.0 wireless technology. For several years, the Audio Technica ATH-M50 and its variants have been popular among cost-conscious audiophiles. The ATH-M50 has become a go-to recommendation for people looking for headphones under 200 dollars as it offers a much better sound for the price over competitors. These durable and high-quality headphones are perfect for you in case you are looking for an inexpensive step-up.
5. Razer Opus
Another pocket-friendly robust headphone under 200 dollars is the Razer Opus. With active noise-cancellation (ANC) technology, the Razer Opus is an excellent choice for gaming, music, movies, and many more. It can, moreover, run for 25 hours on a full battery with the ANC turned off. The active noise-cancellation circuit utilizes 4 microphones does a great job at nullifying exterior noise. Of course, high-end frequencies and transient noises will still be heard, though the passive isolation combined with ANC will attenuate these sounds.
6. Monoprice Monolith M565
The Monoprice Monolith M565 has implemented planar magnetic drivers. It is considered the best over-ear headphones under 200 dollars as it transitions listeners from the world of consumer audio to hi-fi audio. The black metal grills and wood-finished ear cups give Monolith M565 a premium look and feel. Apart from this, the closed-back headphones are best suited for recording and tracking, rather than for mixing and mastering. Additionally, the Monoprice Monolith M565 can please consumers by adding a touch of perceived clarity to a given song without fatiguing the ear.
7. V-Moda XS
The exterior of the V-Moda XS is decked out with aircraft-grade aluminium. They quickly become compact due to V-Moda's Cliqfold design. The small pair of headphones is equipped with sizeable 40mm dual-diaphragm drivers. The V-Moda XS also has a removable cord protected by a Kevlar weave for ultimate durability whereas the metal plates are detachable. The company has claimed that decreasing the distance between the drivers and ear will improve sound quality. Thus, these are considered amongst the best over-ear headphones under 200 dollars.
8. Jabra Elite 45h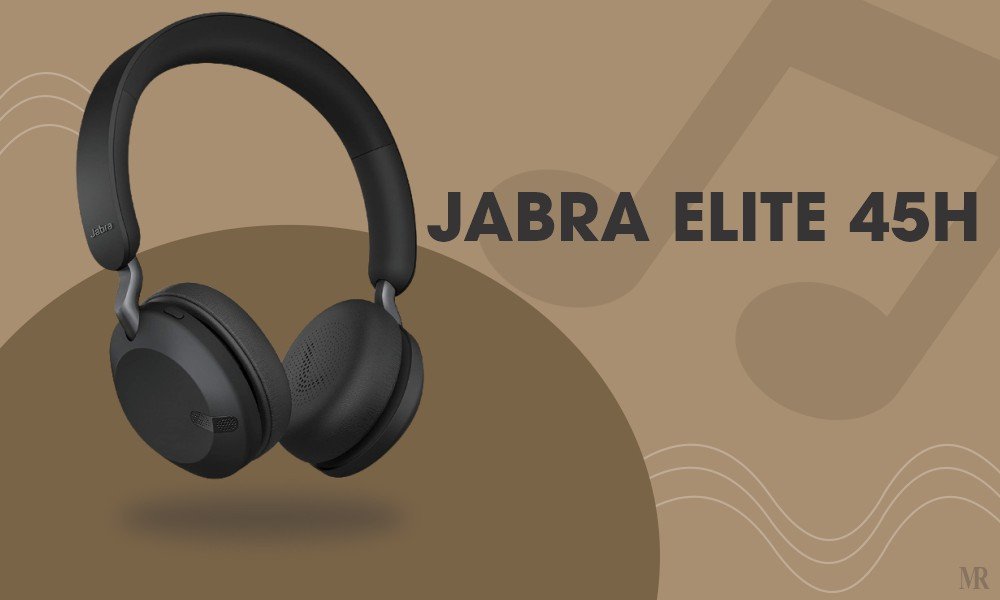 The Jabra Elite 45h uses Bluetooth 5.0 technology. These use and support specifically one high-quality codec: AAC. That very precisely means iPhone users will experience consistent high-quality audio which Android devices would not. The sound of these headphones is surprisingly neutral-leaning and is great for all genres of music. Microphone quality is very good, too, and certainly fine for conference calls. Hence, Jabra Elite 45h are considered to be a part of the best Bluetooth headphones under 200 dollars list. The Jabra Elite 45h connects with two devices at the same time. But the notifications may not always come through either of the devices.
9. Beyerdynamic DT 990 PRO (250 Ohms)
This pair of headphones is undoubtedly considered to be the most comfortable and best Bluetooth headphones under $ 200. This pair of headphones is cherished by enthusiasts and producers, alike. Apparently, the Beyerdynamic DT 990 PRO is not travel cans, and the company is totally against advertising them as military-grade. It is mainly utilized for long listening and editing sessions thus, the Beyerdynamic DT 990 PRO is truly amid the best over-ear headphones under 200 dollars.
10. Plantronics BackBeat Pro 2
The Plantronics Backbeat Pro 2—a pair of Bluetooth headphones that are considered as the best noise-canceling headphones under 200 dollars in the market. This feature is extremely helpful when you are working whilst listening to music. It offers the right amount of bass, highs, and mid-tones that make your music sound so good. After a full charge, the Plantronics Backbeat Pro 2 can power for an entire day! Plantronics never updated the headphones with a USB-C port, nor with fast charging capability.
11. Marshall Major IV
People generally do not opt for on-ear headphones. But, if you are a fan, you can be assured of the Marshall Major IV is the best choice for you. They can go for up to 80 hours per charge, which is pretty insane for any pair of headphones these days. Unlike the previous Major III, the latest ones have USB-C and wireless charging capability. These have a unique design and are totally comfortable for ear-fit. The Major IV headphones are undeniably the best over-ear headphones under 200 dollars.
12. Jabra Elite 75t
This pair from Jabra earns the namesake when it comes to true wireless earbuds. Starting with its outstanding comfort, the Elite 75t hold a few key advantages over others. As a necessity to get the most out of the audio quality, the variable ear tips in the box can help create a tighter seal! The Elite 75t are regarded as the best wireless noise-canceling headphones under 200 dollars. You can get up to 7.5 hours of battery life on a single charge. The included charging case carries an additional 20.5 hours, for a total of 28 hours.
13. Jaybird Tarah Pro Wireless
The Jaybird Tarah Pro may not be truly wireless but succeed in covering two areas. These are considered to be one of the top headphones under 200 dollars. The Jaybird app has an equalizer. This app also has a community of users who created their own presets to enhance the sound further. It roughly takes 13 hours to fully charge these and lasts up to 13 hours on a single charge. The only disadvantages of the Jaybird Tarah Pro are its proprietary charging cable and the lack of fast charging capability.
14. Beyerdynamic DT 990 Pro (80 Ohms)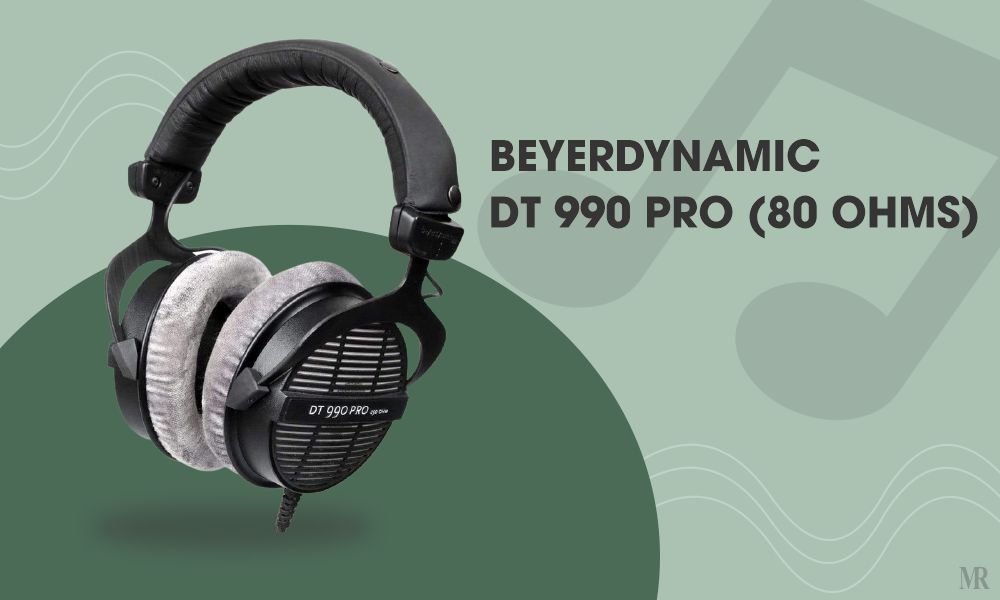 The Beyerdynamic DT 990 headphones are acknowledged as the best over-ear headphones under 200 dollars. The ear cups are very soft leather that breathes more than you might typically find in as compared with the other over-ear headphones. For open-back headphones, the soundstage offered by the Beyerdynamic DT 990 is superb and is delivered as promised. The advantages of using these headphones —No amp is required and is convenient for long-term usage.
The above list contains some of the best headphones under 200 dollars. If you are looking for something which does not bulk your budget but offers quality sound production, you must check out the aforementioned headphones.
Also read,